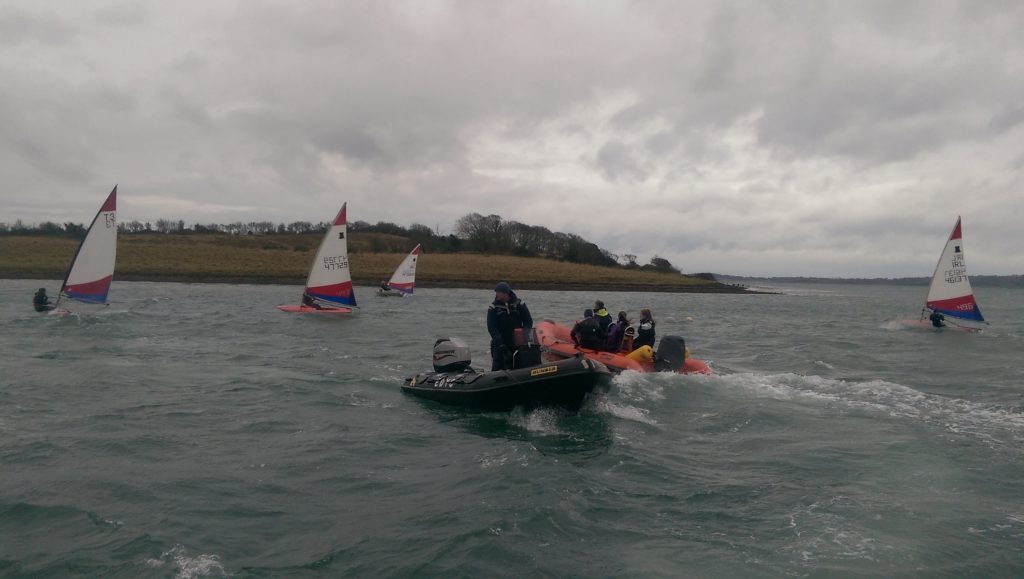 TRAINING AT EDYC 2017 East Down Yacht Club is a Royal Yachting Association Training Centre as well as being an RYA Champion Club. This means that we provide training, currently for dinghies and powerboats. Furthermore the Champion Club status recognises that we encourage young people to sail in the RYA pathways.
Dinghy Duck – Every Friday 7pm in May and June
Dinghy training for every age and with ability ranging from beginners (not complete novices) to experienced. Every Friday evening at 7pm in May and June, sailing equipment provided, all are welcome. After attending 3 sessions, participants must become a member of EDYC to continue with the training.
Push The Boat Out – Sat 13th of May 10:30
We are opening up our club and aiming to get as many people on the water as possible. Come and enjoy a morning on the water in dinghies, keel boats, powerboats and kayaks in the stunning and safe surroundings of Strangford Lough. This will be followed by our usual Saturday afternoon club racing with the hope visitors will be welcomed as crew on our member's boats. Everyone is welcome, no charge to visitors.
Divas in Fevas Sun 21st & 28th of May, Sun 11th of June
A chance for some fun girl time on the water whilst learning new skills.  A group of 3 ladies only sessions aimed at gaining experience and improving boat handling skills in engine and sail powered boats, making use of the club Feva fleet and RIBs. £15 for the 3 sessions.
EDYC Dinghy training week 31st July – 4th of August
A full week of training led by our experienced RYA Senior Instructor and qualified assistants. A fun filled week for individuals and families with the provision of all sailing equipment. The week will be tailored to the experience of participants allowing all to improve their skills and aim to gain an RYA qualification. Members – £80, Non-members £110
Paddle of the month – 2nd Thursday of each month on the water for 7pm
Led canoeing sessions for all abilities, a chance to explore Strangford Lough from a different perspective and learn new skills.
EDYC kayak/canoe evening – Wednesday evenings before and after sailing season – 7pm
A group paddle to make the most out of our lengthening and shortening evenings outside the club racing season. So dig out your kayaks or canoes to enjoy some time on the water when there's not enough light to race.
Powerboat and Safetyboat course
We have completed one powerboat level 2 course in April and will, subject to interest, provide another course at the end of the season.
To enrol in any of these courses or for further information please contact the Sailing Captain – rebeccaejeffery@gmail.com