Here are results for the Ardglass Race, our thanks to all competitors and  officials for their attendance..
A fuller list, split in classes, with handicap plus times (under Regatta 2018 – Series – Ardglass Race) is on
http://edyc.co.uk/sailing/racing-results/
Links via the page reference above give the times etc – select the class first
IRC 1
1 Le Basculer,  2 Hindsight II
IRC 2
1 mipaal.  2 chorus line,  3 flashpoint
NHC 1
1. Tiger Lily,  2. Stardust,  3. Gaelforce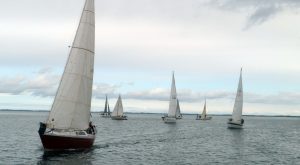 NHC 2
1 shanty,  2 escape,
NHCRS
1 aspect,  2 nik nak.,  3 Troubadour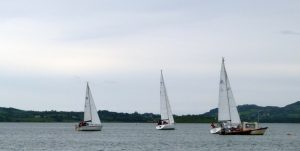 One boat was not  on the SLRC or edyc boat list so boat detail and handicap required.
Anyone with better photos please get in touch – Ta.