The club prize giving took place on Sunday 2nd December. Members enjoyed mulled wine, mince tarts and shortbread as they assembled and reacquainted themselves..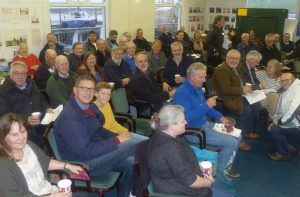 The club was well attended and many new faces were noted within the winners.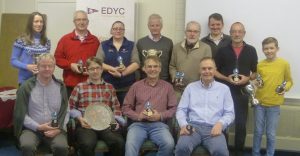 The more serious business of the Annual General Meeting (AGM) followed. There were several motions both from individual members and some from the outgoing executive.
This was followed by the election of officers for the incoming year.
The outgoing commodore received a memento to mark her years of service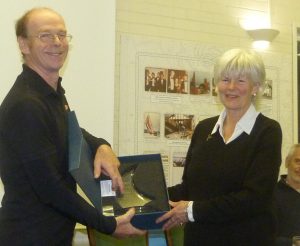 The new executive plan to meet within two weeks and building work should commence as indicated earlier.
Members are reminded of name, security, insurance and safety requirements in relation to their equipment and club equipment on the EDYC site. This is the season for high winds, frost and unexpected occurrences, even four legged visitors of all sizes.