The 2019 Ardglass race took place on Sat 7th in light winds and sunlight. Predicted winds were 10 knots from a northerly directon. Thanks go to the race team shown in the lead photo.
Classes were sent from the normal EDYC committee boat, North to mark 5 and thence out of the Lough, outside Patrick's Rock to Ardglass.
Sinnaker boats launched spinnakers at mark 5 and held these almost to Ardglass. The race start times chosen meant that the outgoing passage was at the end of the ebb tide and light currents were experienced and no bar problems.
The race times were perhaps the fastest yet !
The prize winners photos follow with the times in the last part of this post.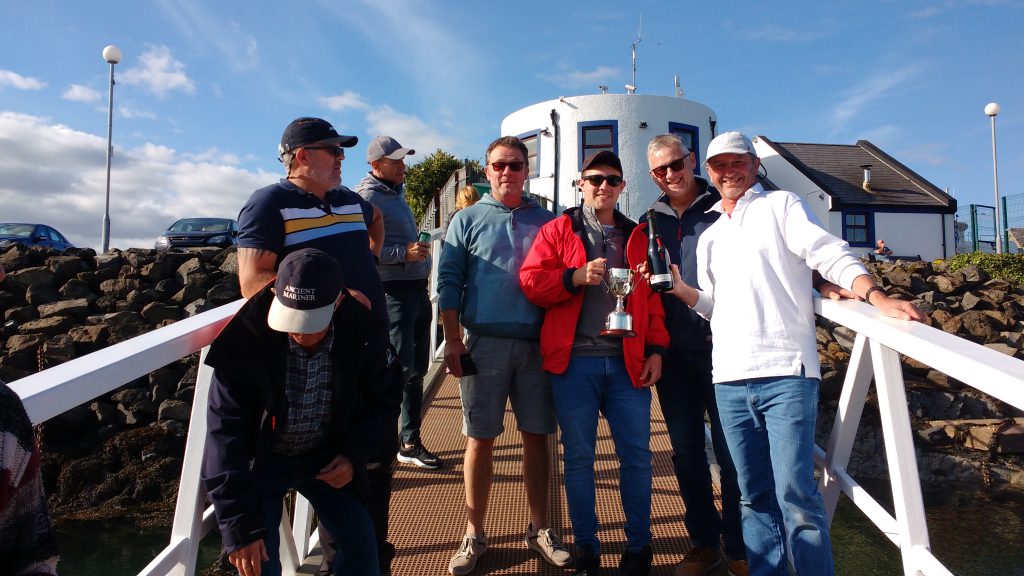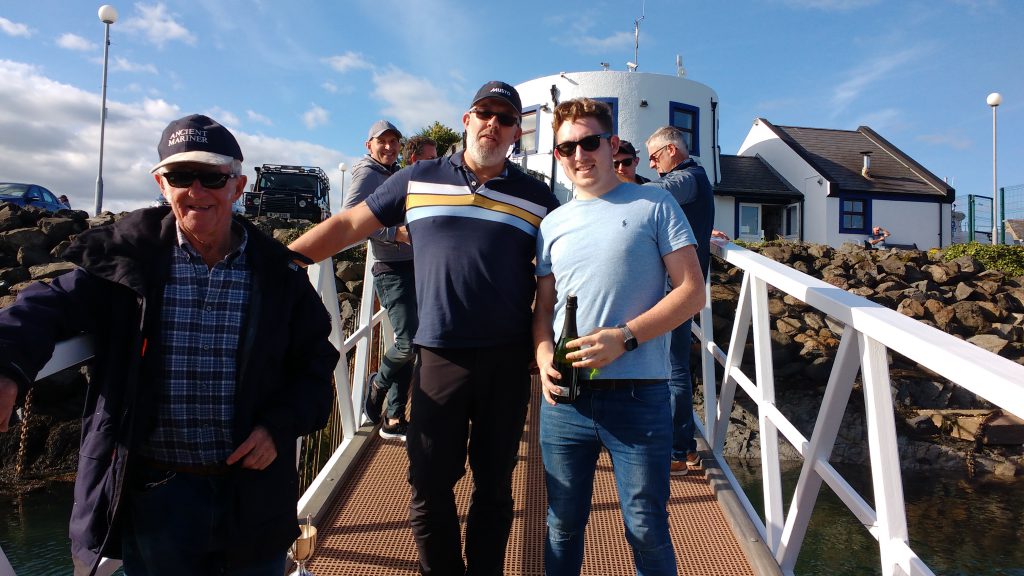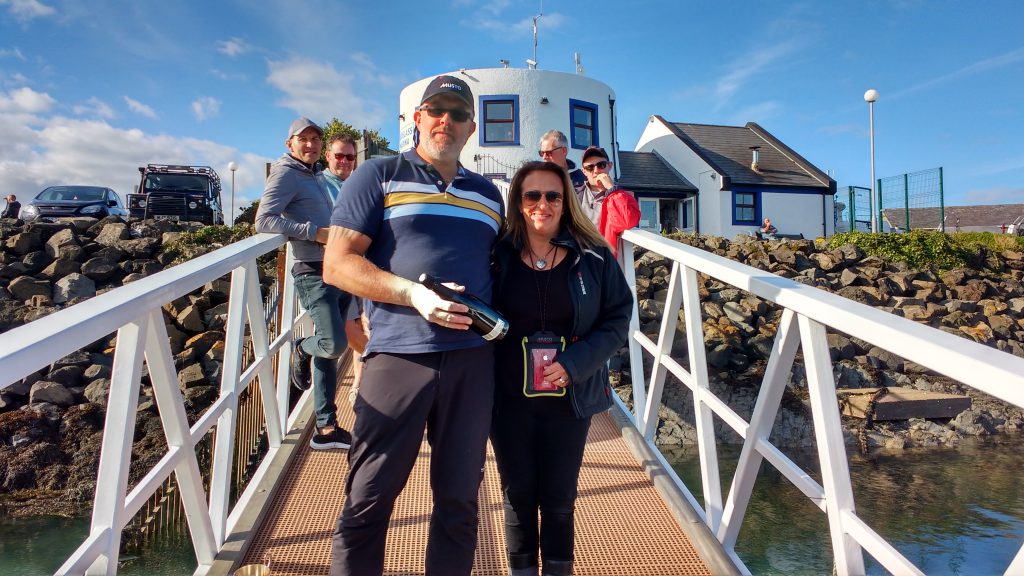 Two classes were combined to one due to the low entry numbers.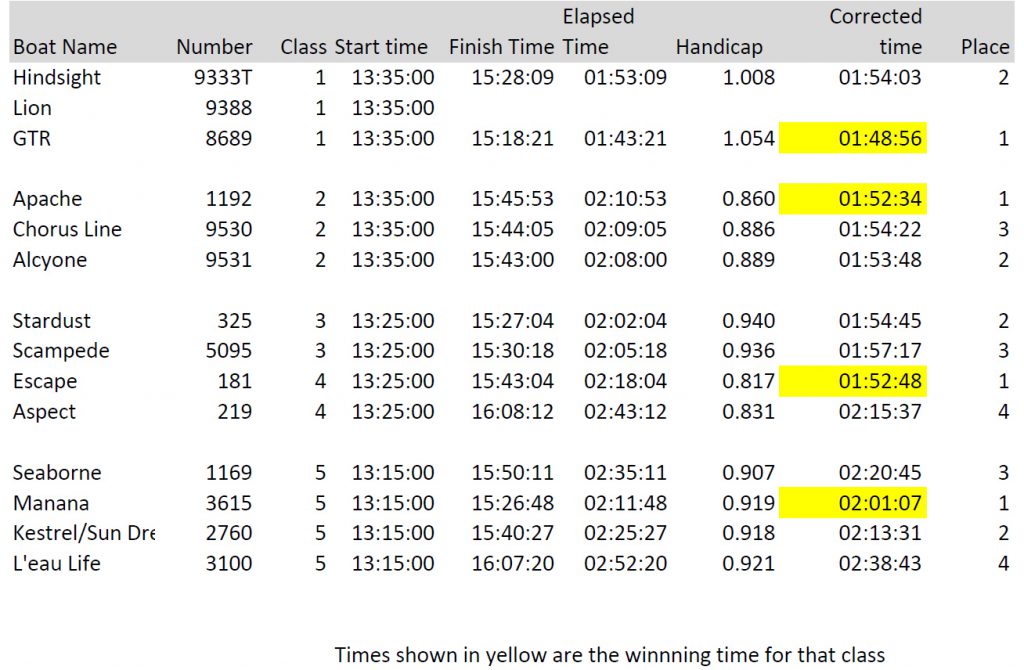 Thanks to all who took part , we hope they enjoyed the race and will be back again next year.