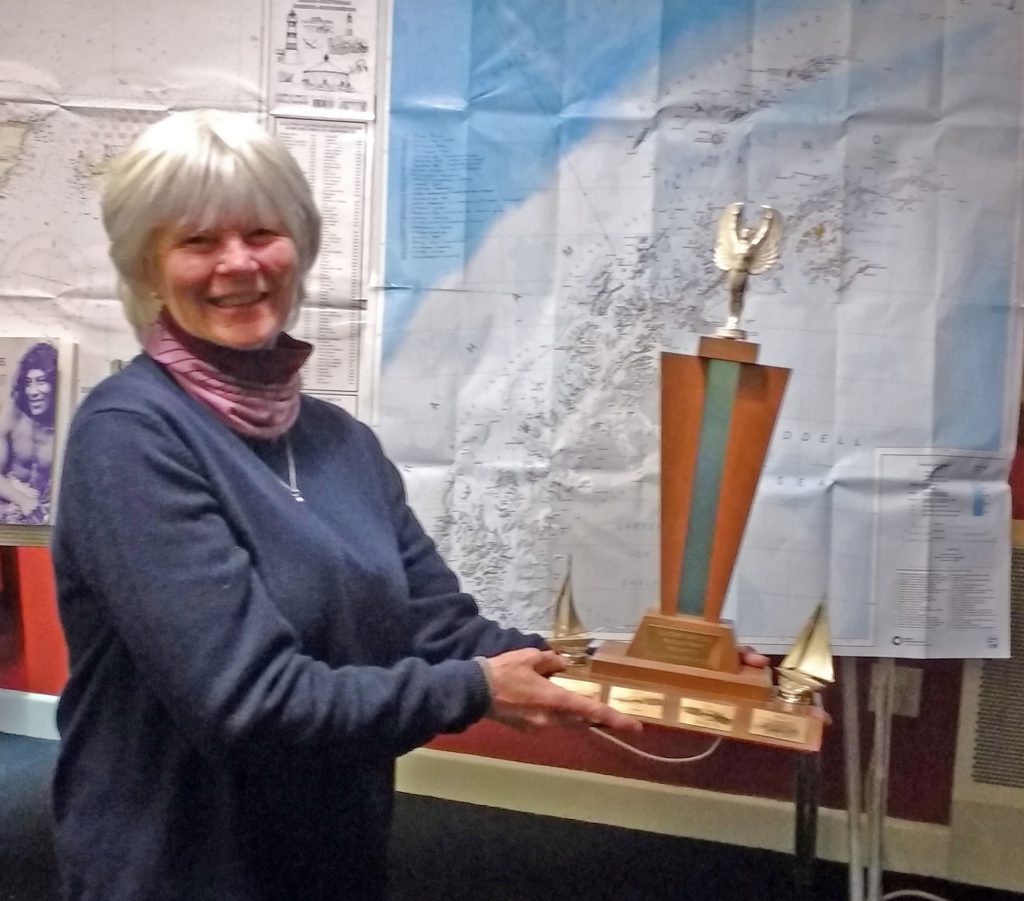 The Wayfarers' AGM 2020 was held in the clubhouse on Wednesday 19th Feb at 7pm. It commenced with a choice of a meal with baked potatoes, followed by profiteroles, tea and coffee. It was well attended evidenced by the photo of the talk audience.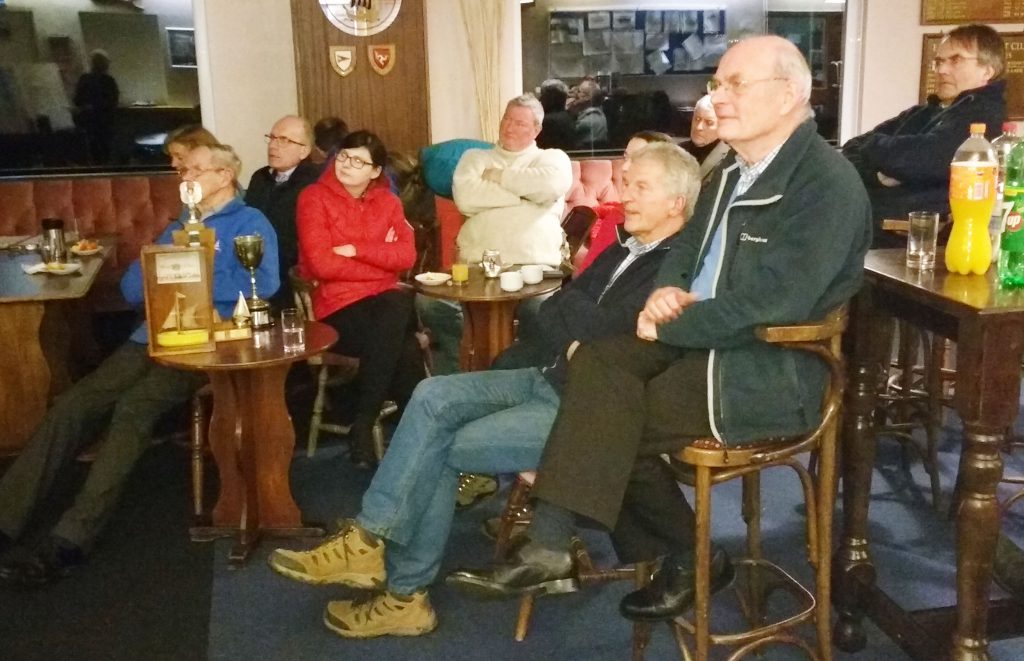 Margie gave a talk on her recent tall ship cruise to Antarctica with many pictures of seals, icebergs, penguins, ships rigging and charts.
After which the W AGM was undertaken-
Details of this are a bit scratchy as the minutes have not yet been circulated
However:-
Margie got the Coke trophy for her cruise, talk and other things
Karen got the Yellow Boat trophy
Gordon got the W platter – see photos
The class made considerable input to the EDYC sailing calendat for 2020 with dinghy cruises and dinghy events being the main topics.
Hopefully this brief write up may be improved if people email more detail.