Normally it is at the AGM that prizes are distributed, however this year many things are not normal. Winners get some of the club silverware for just one year's retention and a keepsake to retain We have the silverware engraved and the keepsake this year is an exceptional mug.
The prizes for each of the series winners have been hand made this year by local potter Micheen Bradley ably assisted by very own Rachel Bevan. Well done to the series winners.  Rachel has the cups for safe keeping and these will be distributed to the prize winners in the new season.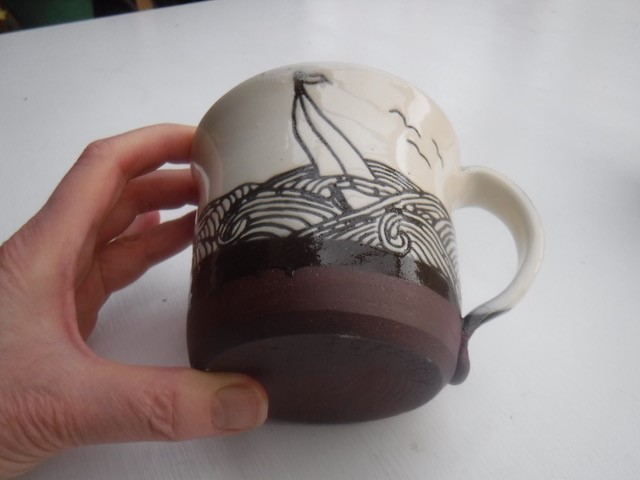 The cups look really brilliant. We imagine it will be after lockdown when the cups are distributed.
All are individual boat designs plus EDYC 2020 on the rear ( if you're right handed)