The walkway bridge connecting the concrete walkway to the floating pontoon was re-instated today, Wednesday by crane. This bridge has been re-surfaced with marina style glass fibre slip resistant decking and has had brackets, rollers and bearings replaced.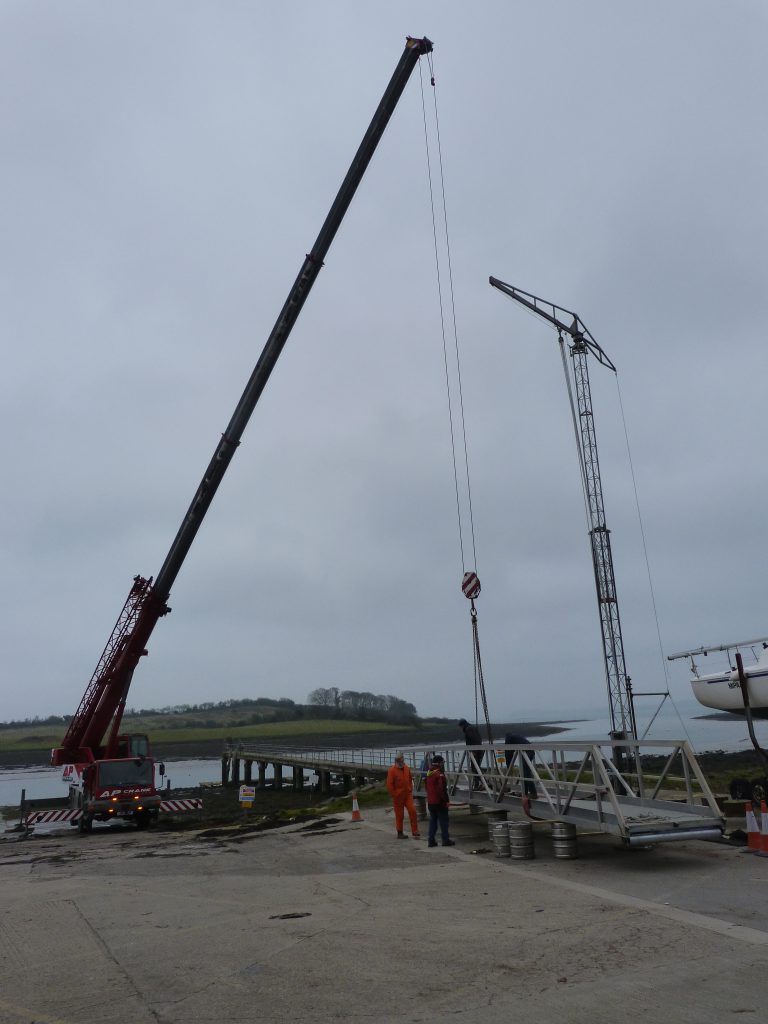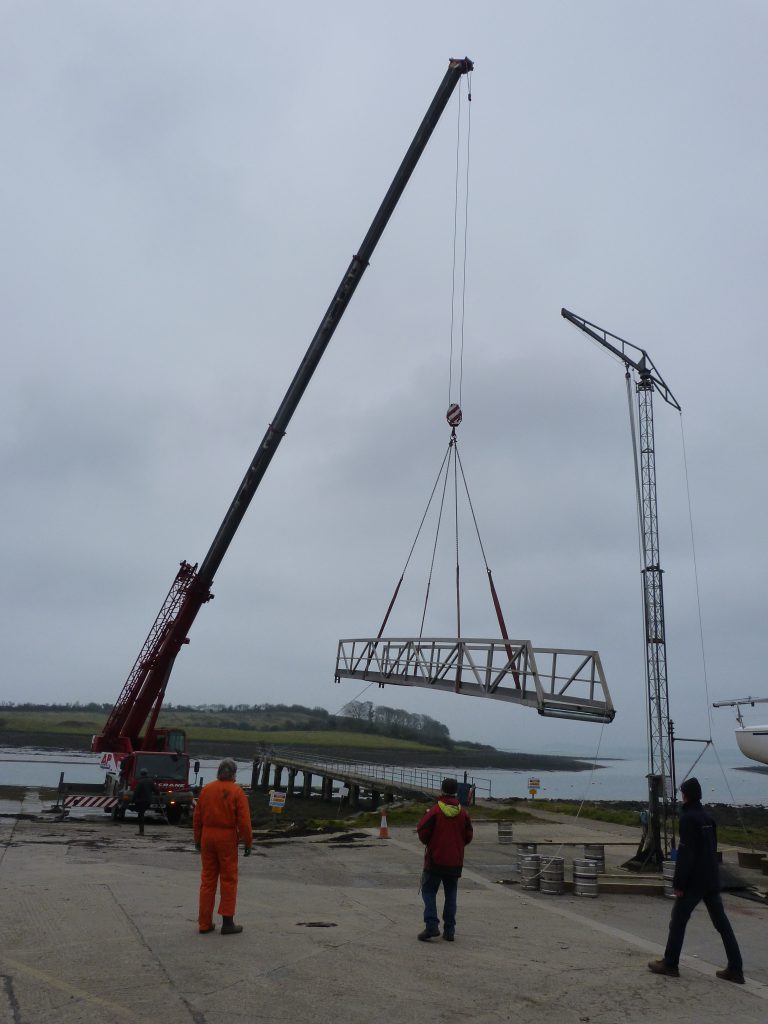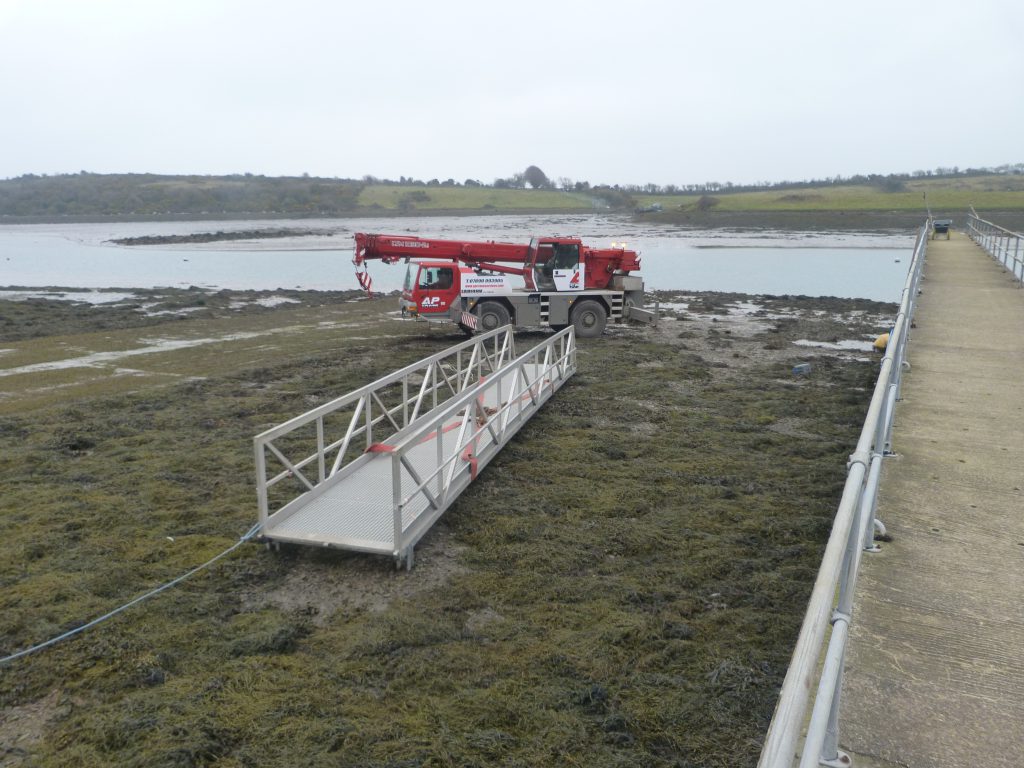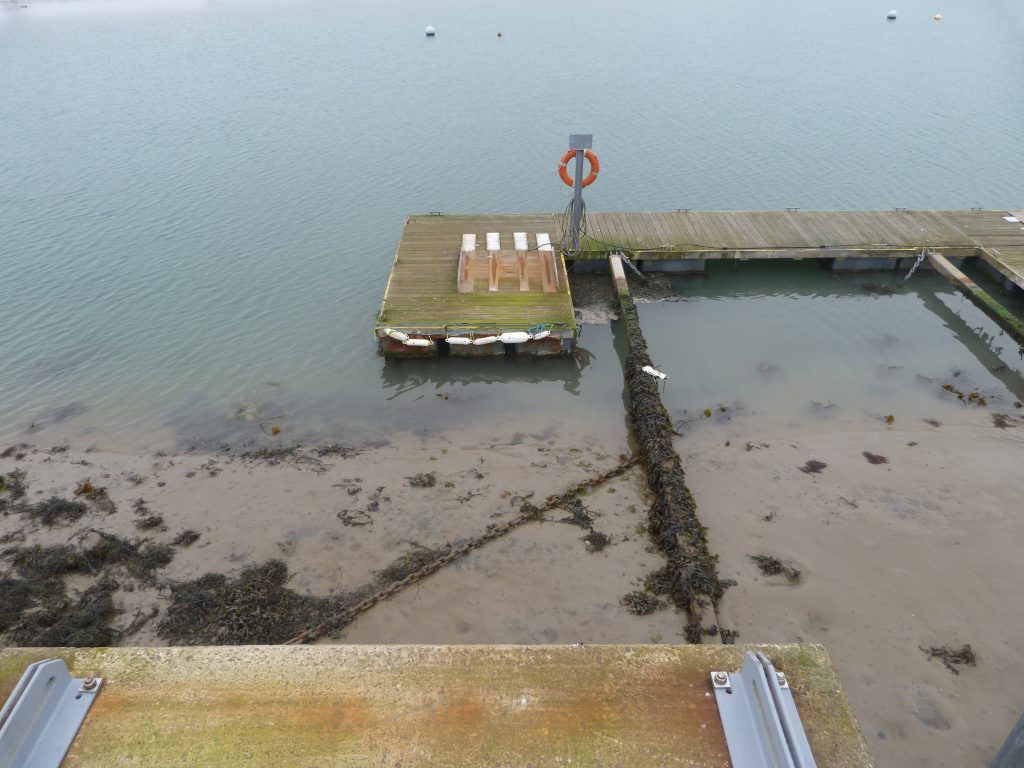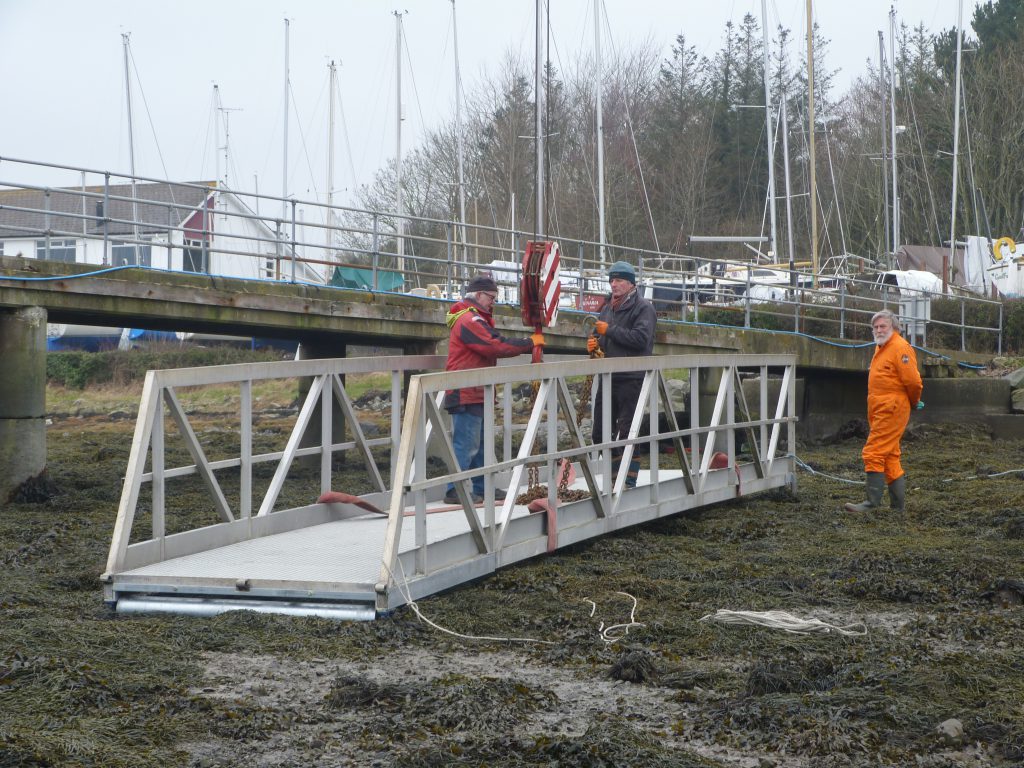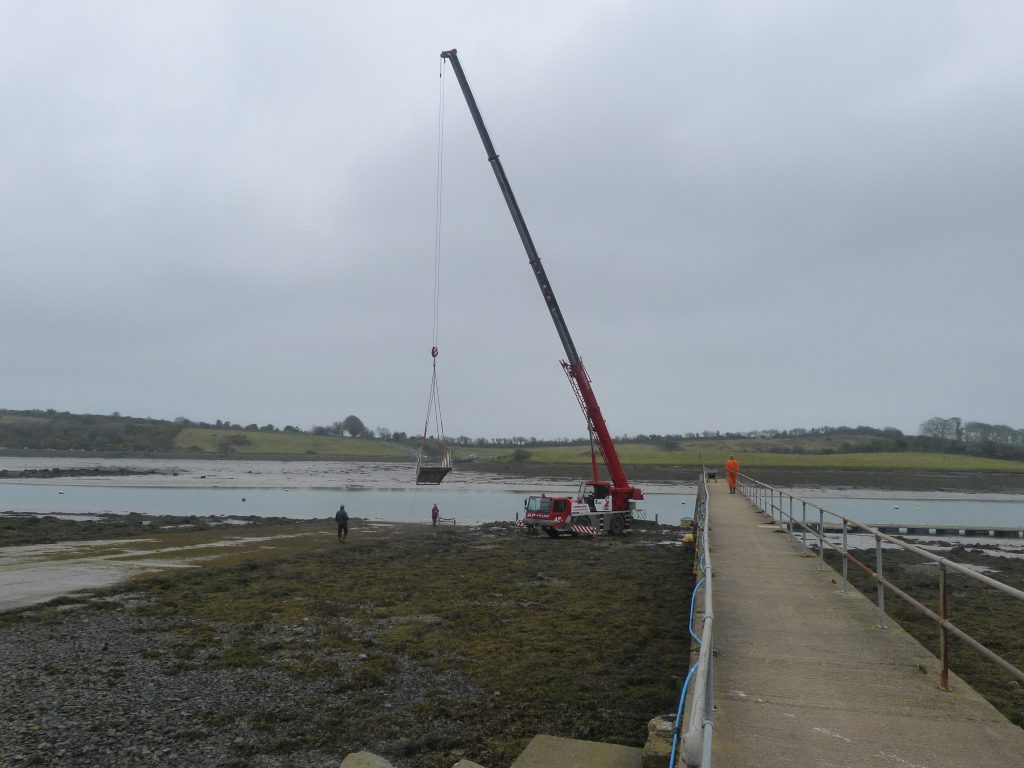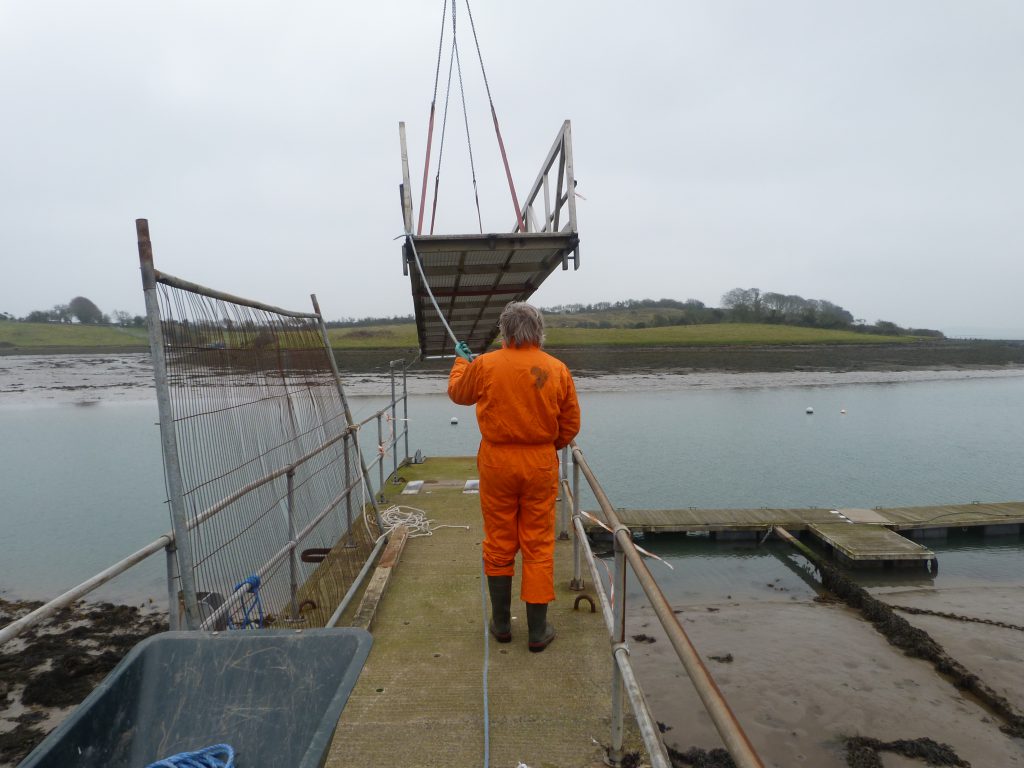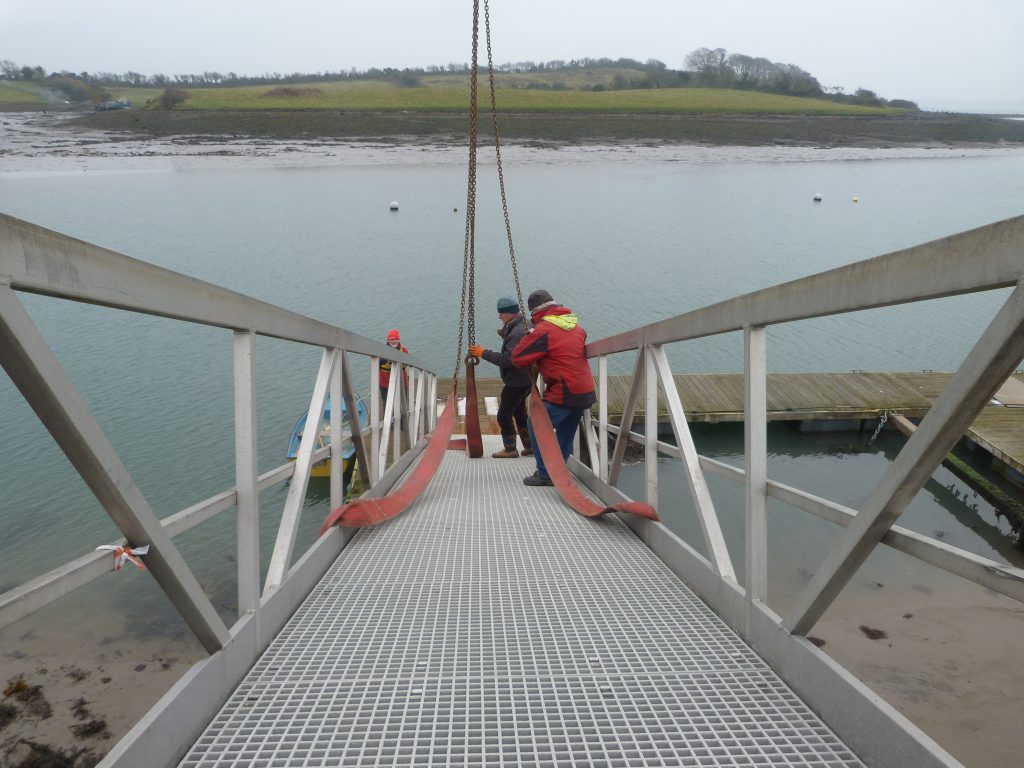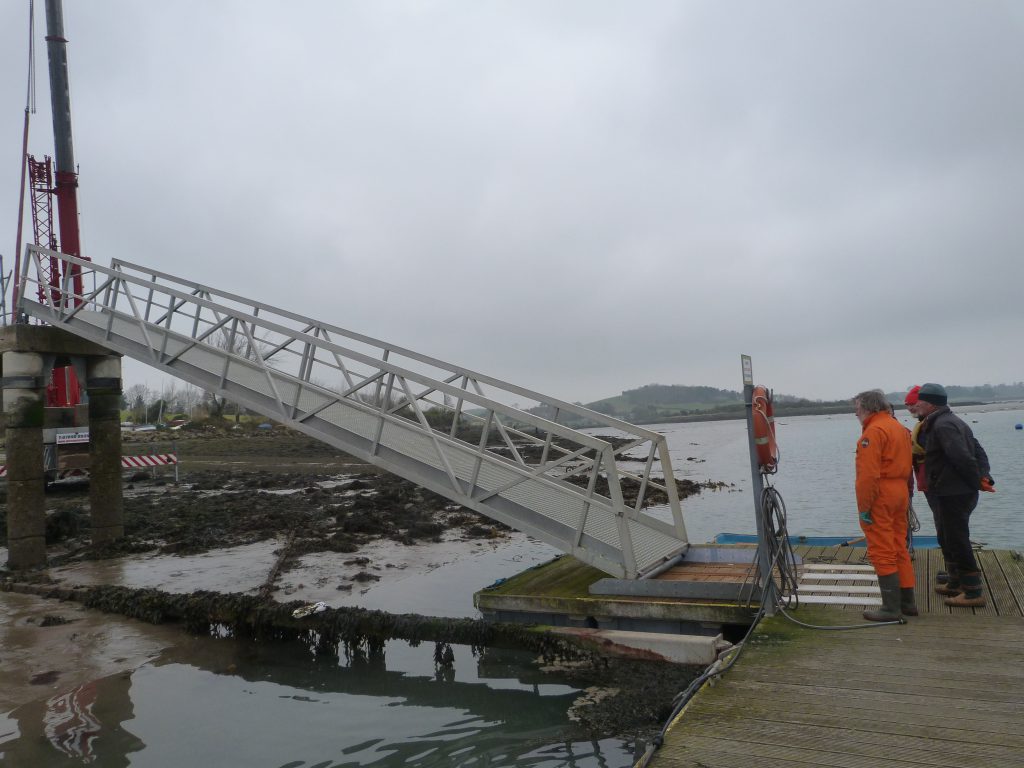 The photos are almost self explanitory, the bridge was swung twice with the crane moved in between to gain us the length of the walkway in terms of movement and then the bridge was lowered into position and bolted in place with the seaward end resting via a roller on a reinforced piece of decking between two retaining metal brackets.
The small end ramps will be fitted within the next week.