The Leisure 17 class at EDYC is one of the strongest and most popular classes in our club with a recent expansion surge.
The class is to be supported by keel boat training. To this end the club has its own Leisure 17 called Minstrel moored close to the end of the slipway. Training has of course been impacted by Covid-19. It is difficult to maintain social distancing on small boats, however plans are developing. Minstrel competed in our regatta and came third. The winner was Heidi Q. The results showing 8 entrants in the class are on https://strangfordloughregattas.co.uk/index-4.html
Look up Leisure17 class and Race 8.
We had a significant turnout at our Regatta and you may not have seen the L17s photos in the massive galleries which arrived on the web after the event hence we repeat some photos here.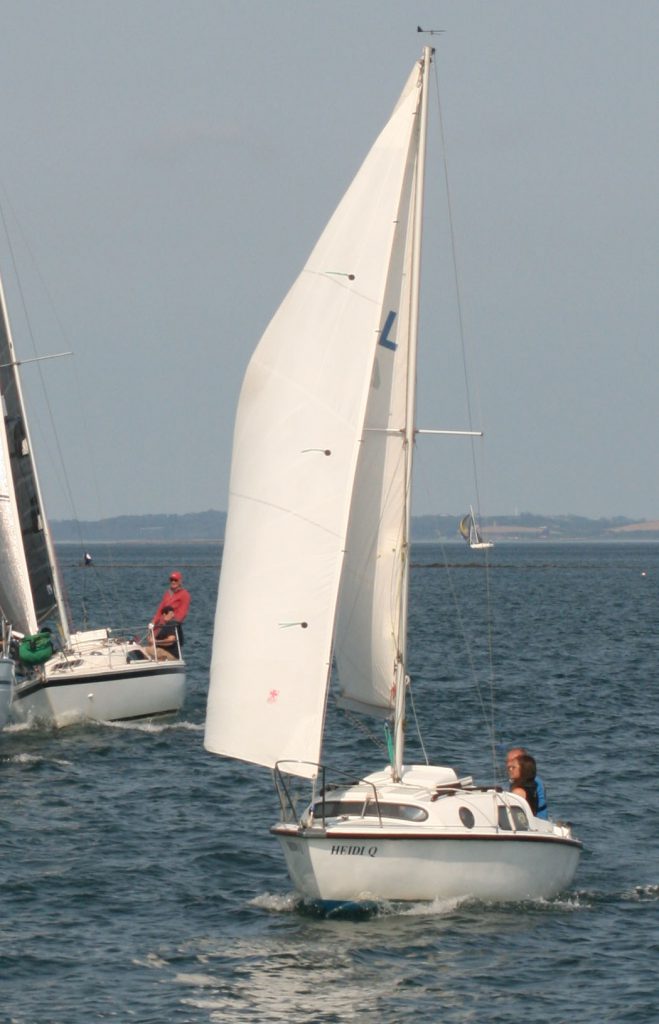 RYA technical were approached about an NHC base handicap for the L17 and they calculated the base number for the L17 and it comes out at 0.757. It is unlikely anyone will use this handicap to enter other classes (eg Cruiser II) however the number is now available.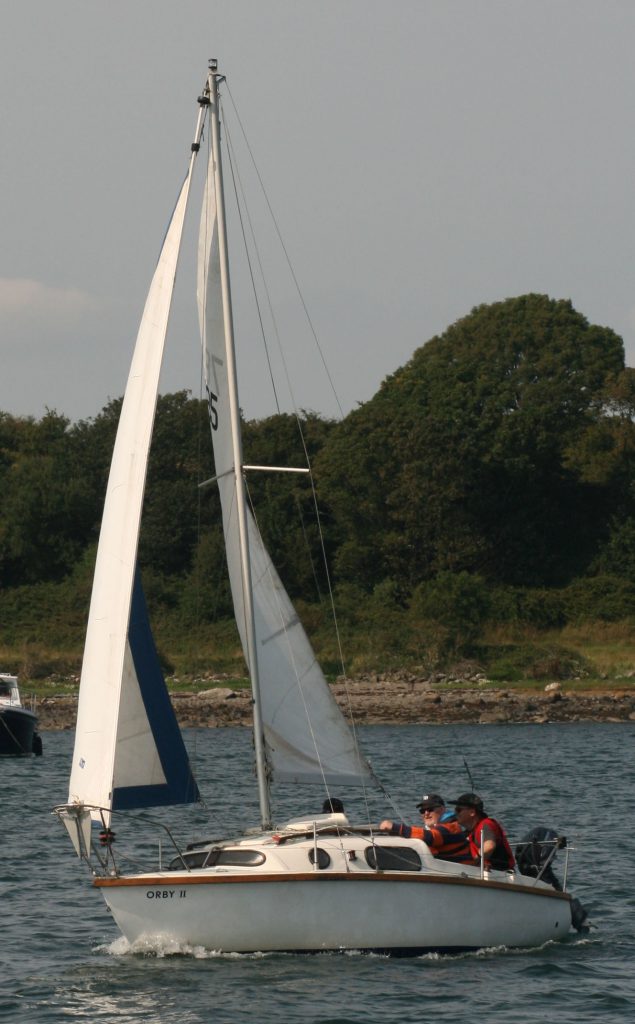 Further technical information has come from the club's extensive records by way of a rigging diagram. This has been provided in the downloads section and is best printed as an A3 sheet. See http://edyc.co.uk/wp-content/uploads/2021/09/Leisure17riggingdiagram01.pdf. This gives much of the rigging detail, however furling systems have not been included and various manufacturers have details on their web sites, please ask any old hands at the club if you have queries.
Finally – the class has a traditional winter storage spot in the boat park – this spot is close to the bin enclosure next the roller garage door. Please if your boat is staying with us for the winter – park responsibly, don't take a full length spot next any hedge as these are needed for the longer boats – use the traditional spot where often we have Leisure 17s stored three deep making efficient use of the park space.
Of course we encourage you to have your name – ie the Boat name on the hull in a good position and also to have a name on your tender.