After many windy Sundays of racing the last race of the Die Hard Dinghy series at Killyleagh Yacht Club on 31 Oct 21 had light or no wind. This meant that many sailors learnt more about the local tide currents in the KYC moorings. A standard windward leeward course was laid with windward being into the Quoile eastuary against a very light wind. With low water at Quoile at 15:36 GMT the tide and wind oppposed progress windward, some dinghies making progress best next the shore. One race had to be abandoned as the wind disappeared but two races completed and the series was finished.
This week EDYC had 2 Lasers, 1 Aero, and 3 toppers, supported by a safety boat tied to the KYC pontoon during racing.
Excellent food was provided for all, cottage pie or pasta and the prize giving was held in the bar afterwards.
Prizes were distributed to the best sailors. EDYC sailors gaining several second places and several firsts. Well done to all who attended. Some results below
Patrick – 1st Laser full
Keith – 2nd die hard senior
Rose – 2nd topper
Jacob – 2nd Radial
Sam – 1st laser 4.7
Kate – 1st topper 4.2
Full results tables via this link
Many thanks to the KYC team who organised and ran the series and to their backup teams who manned the RIBs, Tractor and kitchen.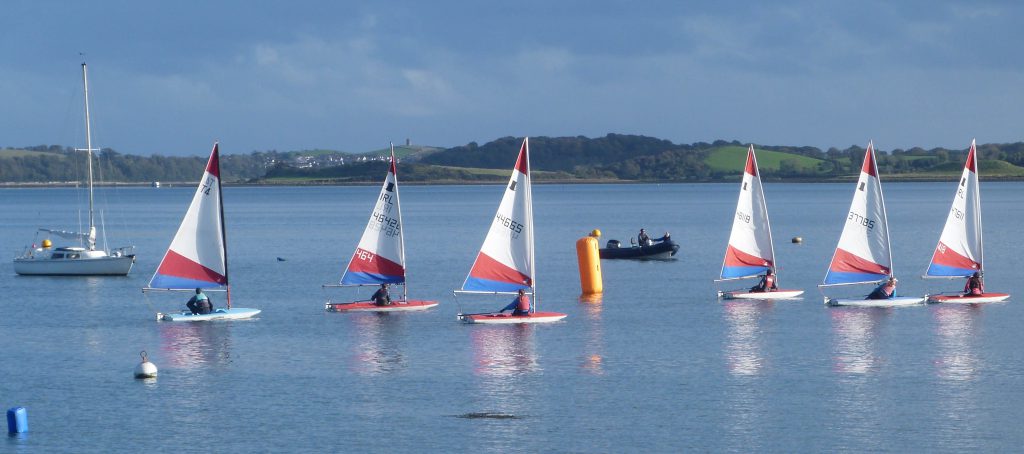 we have been kindly given a link to many race photos – so click LINK
to be taken to a share on a Google drive with week 2 and week 5, plus today 31 Oct. Thanks Dee.
A couple more shots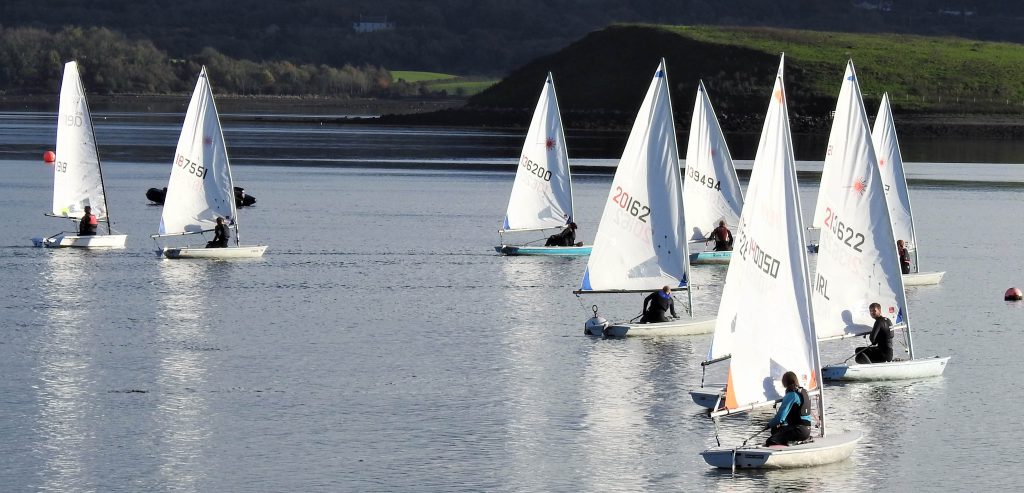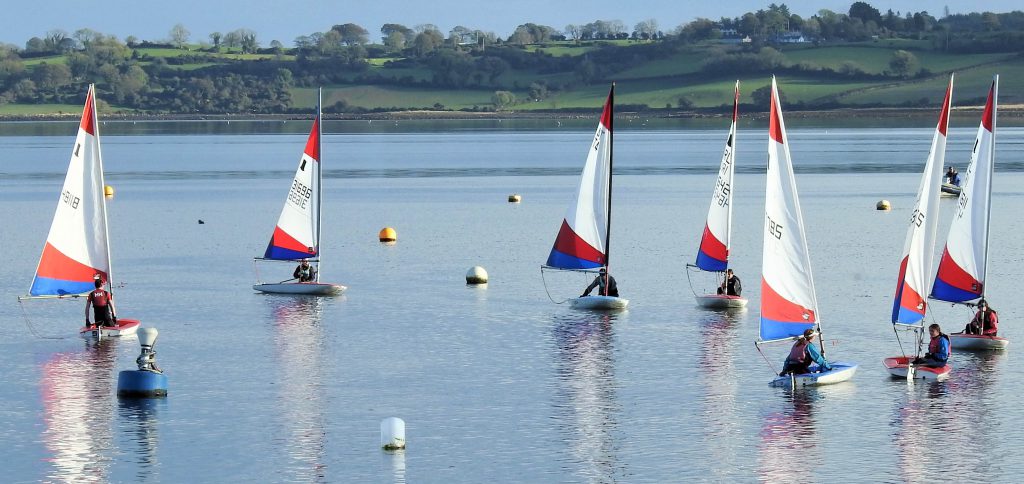 Thanks to the photographers