The second early Saturday race at East Down Yacht Club EDYC experienced fine weather and light wind.
The tide was coming in with HW at 18:23. Thus drifting boats North over the start line.
The wind from the NE approx. was about 0 to 4 knots and died mid race.
The experienced RO chose a longish course for the Cruiser I fleet of three Impalas and Lion. The committee boat was manned by three volunteers, however the work could easily be done by two people.
The CI course was AC2 and marks TN6 – ask a racer to decode. They completed one lap.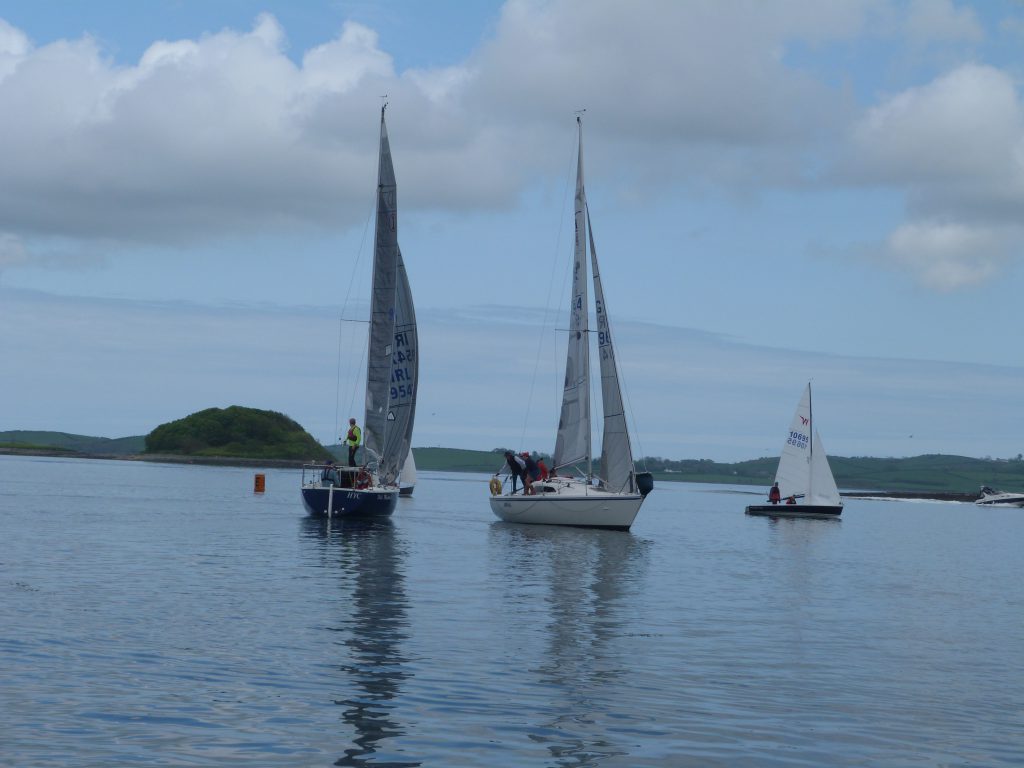 Starts were on time precisely using our large digit radio controlled clock. The autohoot horn is seeking repair the no2 red horn with manual control was in use.
The round sheets proved useful in simplifying the record keeping. One new to the club dinghy had to be added. We welcome the RS400 to the club and wish them success – being a faster than a Wayfarer boat it will be great to see if the old hands and heads follow their tactical and navigational lead or revert to years of tidal and course knowledge..
The Dinghy I fleet was set a course of HD2 to do two laps of V8X. They completed two laps.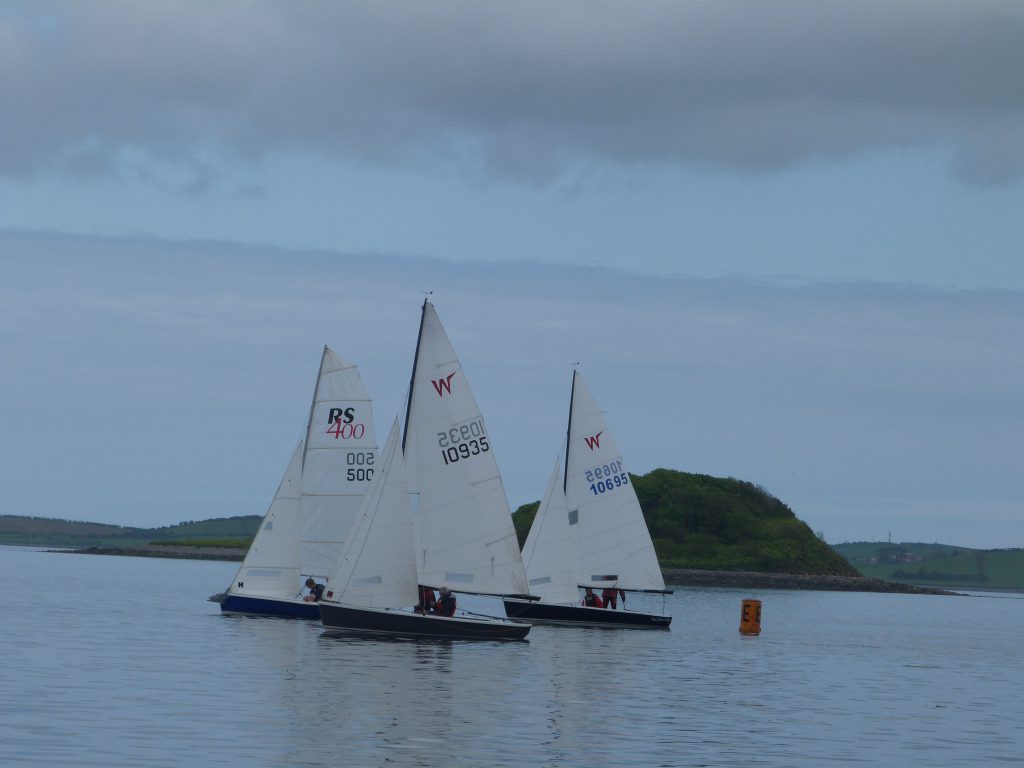 L17 went V8UD and were finished after one lap. The pic below shows how the line approach is made in the tide flow.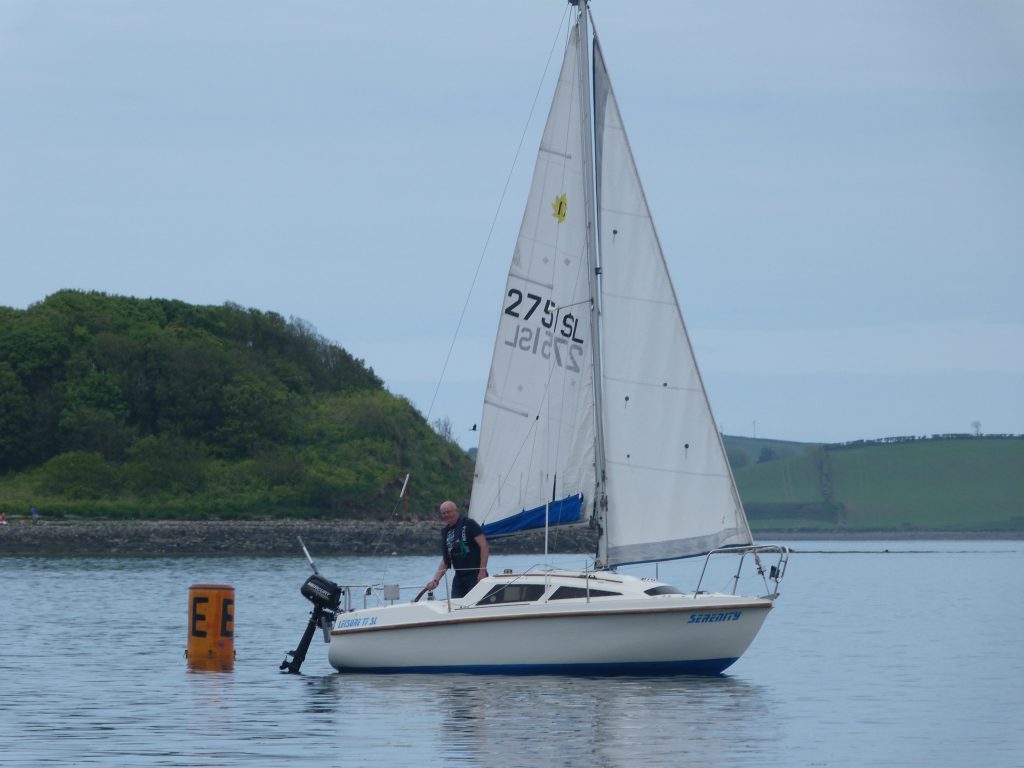 The CI fleet stalled in the tidal channel between Donney Neill and Long Rock, then took the tide shadow along long rock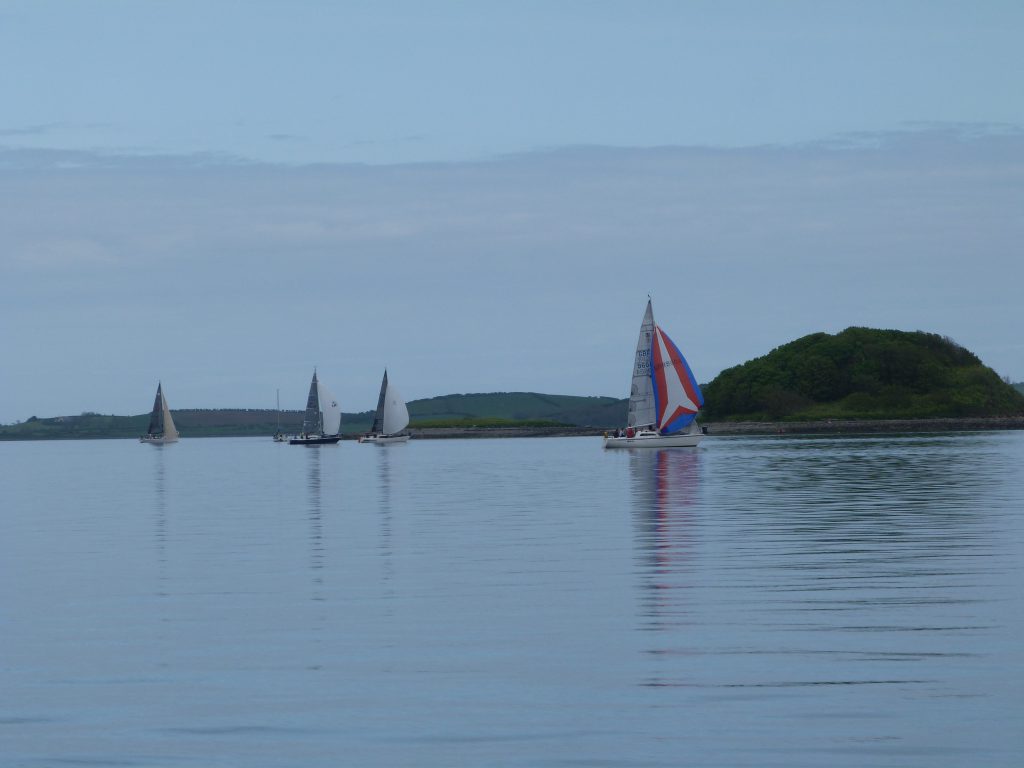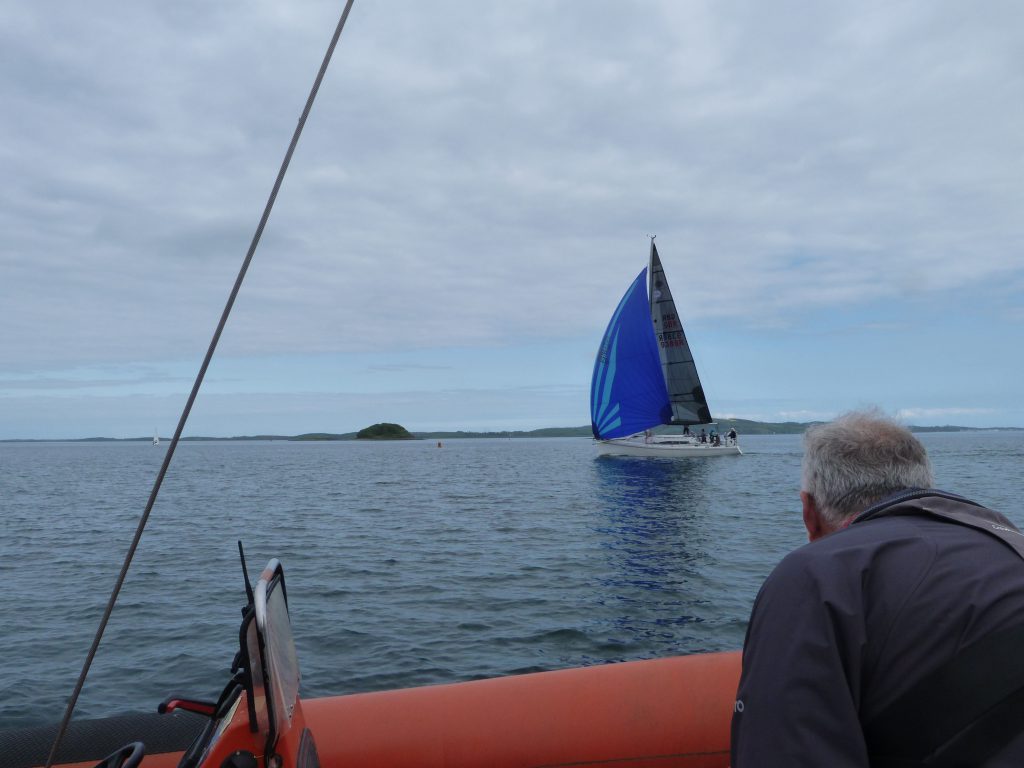 General
Some activity was noted on chanel 37 (M) as Killyleagh started a race and communicated with their safety boat, however not sufficient clashing of radio traffic to cause disruption or annoyance.
Some activity ashore was recorded with one rebuild of a gooseneck fitting on a Cruiser II yacht drawing some attention, other yachts progressing in a less public way with their launching and general preparation.
The concept of two races per meeting exists for both Dinghy and Cruisers. On this occasion the conditions, course times and attendance did not facilitate this. There is the question of what people prefer and as people don't fall into easy groups, their preferences are not known in advance.
While this write up appears short and easily written, it is not likely that you will see race reports such as this in future. If you want race reports – please task yourselves to collect photos and write a few paragraphs to assist possible future race reports. That's hard to do as a competitor on a windy race.
For those who dread having to volunteer as RO, please do not worry. RO work is just the other side of the racing coin, same variables and everyone seeks to assist. Some perhaps seeking to be competitors and ROs at the same time – never the other way around.
Race results via this link