Hello EDYC Ladies, It is time to get back on the water again!!!
We are planning an afternoon of Standup Paddle Boarding (SUP) for our lady members.
No experience required, just take part and enjoy being together again.
Date: 6th August Time: 13:00 – 17:50
Details: 2 sessions of two hours each: 13:00 – 15:00 & 15:30 – 17:30
Cost: £15 per person / session
Payment: from 12:00 on the day at EDYC (cash only please)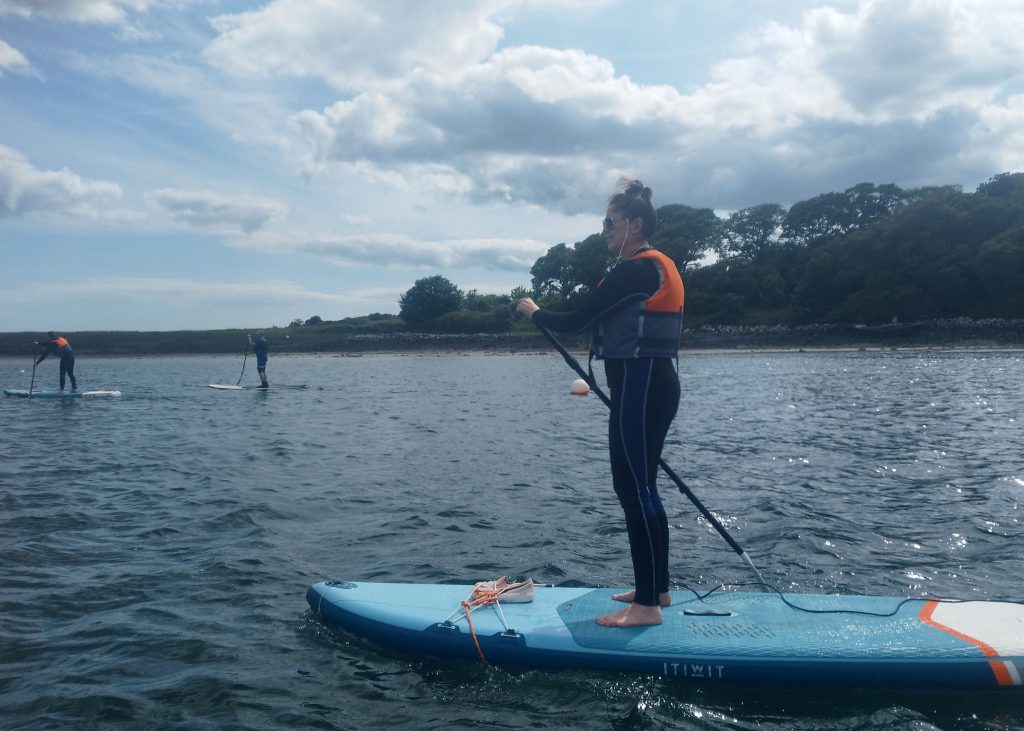 The sessions will be run by WaveRides Belfast, led by EDYC Sailing Divas team and our member Kelly Richardson, who is a Senior Instructor with the British Standup Paddle Board Association.
Wetsuits, buoyancy aids, boards and paddles will be provided, however where possible, please bring your own wetsuits and buoyancy aids. You will need old trainers and shower gear.
Depending on the response numbers you may be able to take part in both sessions. However please note that for safety reasons, Kelly can only work with a ratio of 10 paddle boarders at one time, so numbers are limited, and it will be first come first served for EDYC members only.
Feel free to come down early with your lunch and have some catchup time before going on the water. There will be tea and coffee available during the afternoon.
Looking forward to hearing from you!
Booking & Registration: Please contact Margie Crawford by Wednesday 2nd August on margiehilltop@hotmail.com or via the Sailing Divas WhatsApp group. Alternatively, if you have any queries, please text Margie on 07801 494555.