Killyleagh YC run a Youth Event part of the Strangford Lough Youth Series 30 July 23
It proved to be a day of mixed fortunes for the EDYC Youth Sailors participating in the 3rd round of the Strangford Lough Youth Series at Killyleagh Yacht Club on Sunday 30th July.
Setting off from EDYC, the strong winds and gusting conditions were handled well by all sailors leading to a speedy journey to Killyleagh. The wind remained fairly strong throughout the day with a strong gust close to the start of the first race resulting in a broken rudder for the Fireball, and forcing a disappointed Jakub and Lara to withdraw from the rest of the day's racing.
More luck was had by the Feva crews. Rose Kelly, recently back from the Topper World Championships in Cork, and her brother Sam used the strong winds to their advantage taking first place in both their races, and winning the Feva class overall.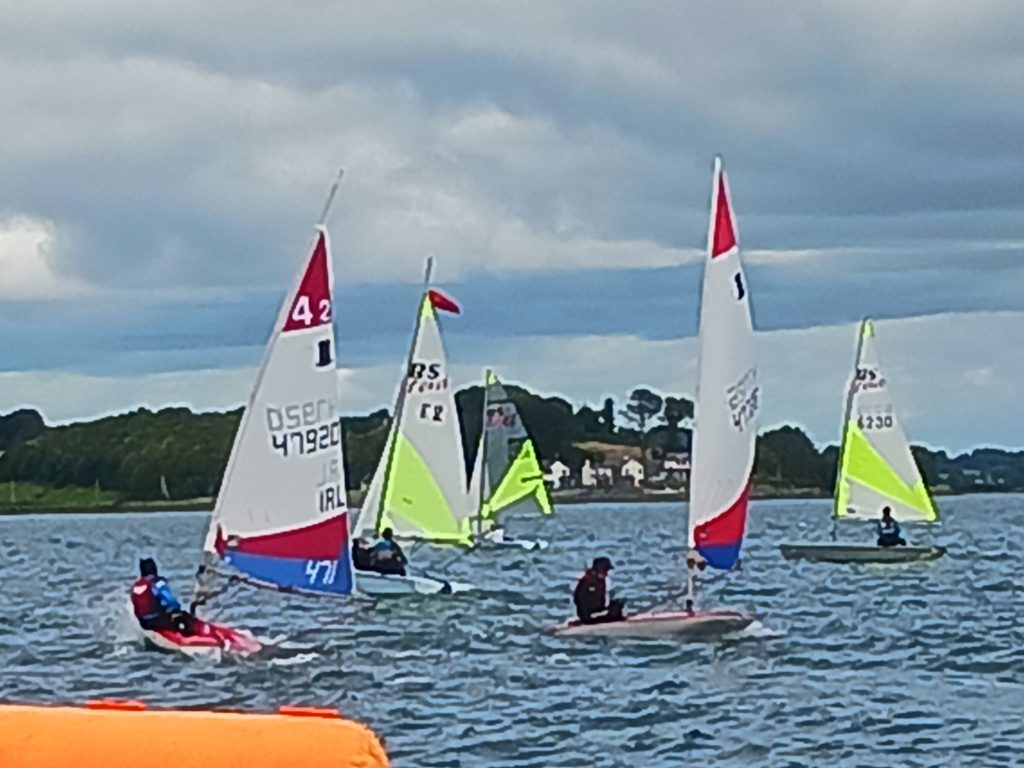 Also in the Feva class were Orin and Daniel who had fun navigating the strong winds. It was lovely to see the two novice sailors getting involved and displaying such great team work and enthusiasm.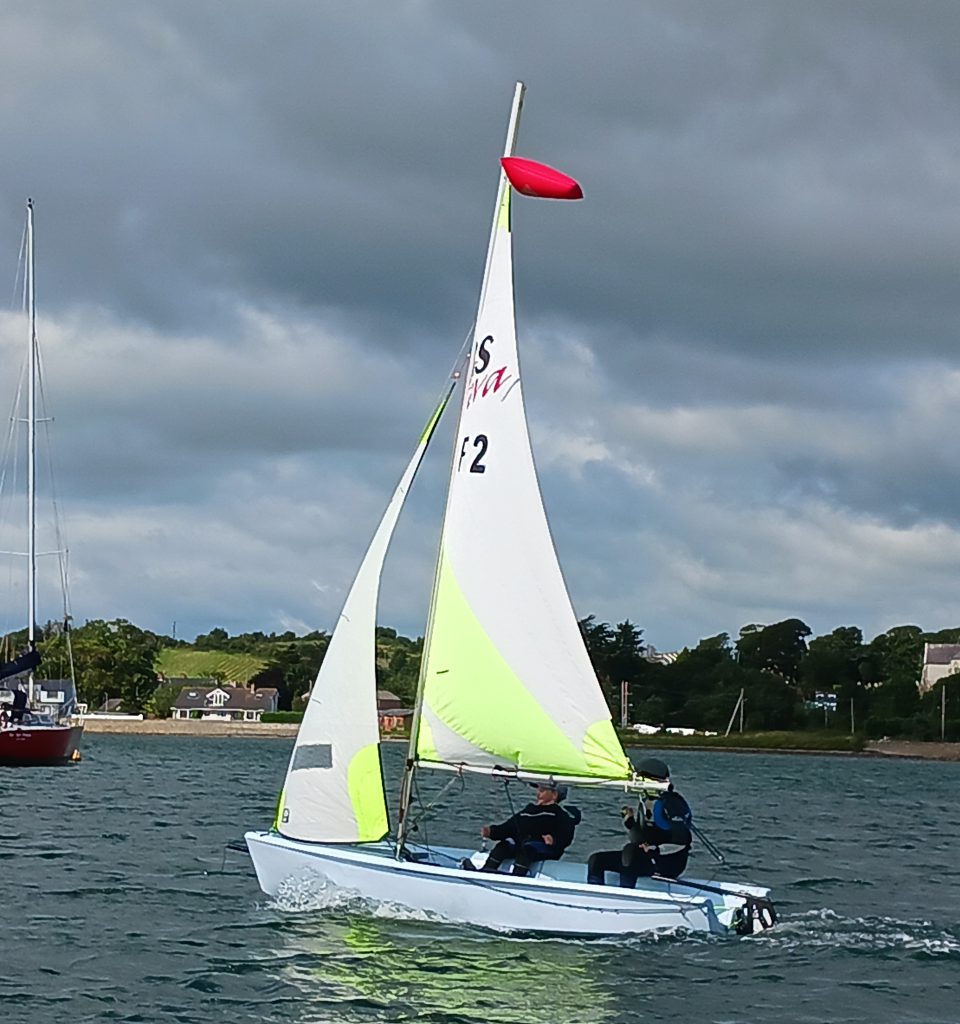 Back on shore the young sailors enjoyed a barbecue and plenty of cake before receiving their medals.

Great memories were made and an excellent day out was had by all , including the parents assisting on the safety boat!
Well done to all the sailors who took part, and a big thanks to parents who helped out and also to Killyleagh Yacht Club for hosting the event.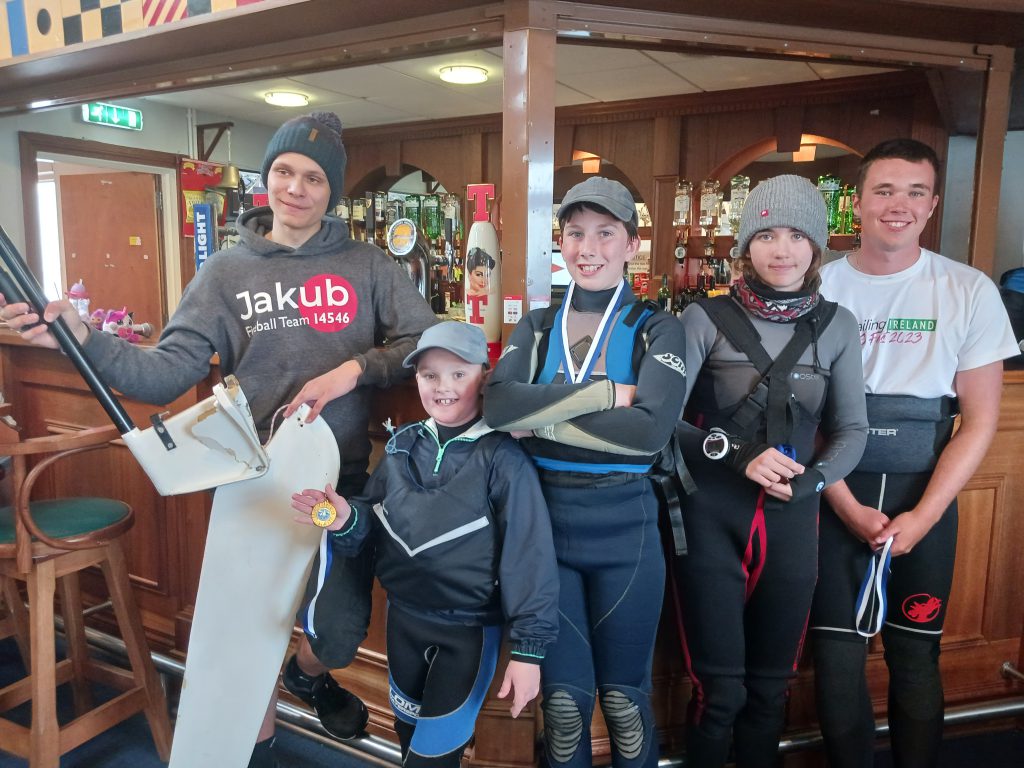 The next Youth Series event will be held at Strangford Yacht Club on Sunday 13th August. We are looking forward to this forthcoming event and hope to be joined by more of the club's young sailors and their families.