We have had an emergency action plan for several years now and a review was required. You all know some terms have changed, eg OOD has changed to RO. It was also felt better to indicate what "Take Action to Preserve Life" was , plus the phrase "eg First Aid" could be spelt out better. Those in the know will remember DRABC. The DRABC Procedure is a standard First Aid routine that has been taught for use in cases of (suspected) serious injury, especially when the casualty is unconscious . We have omitted the term House Duty Officer as we are not expecting this post to be filled except post racing when the bar is active – thus contact the club ashore has been changed and we are involving a responsible person on the shore side to assist. Also Accident book has become Incident book – we seek to record near miss occurrences as well as accidents.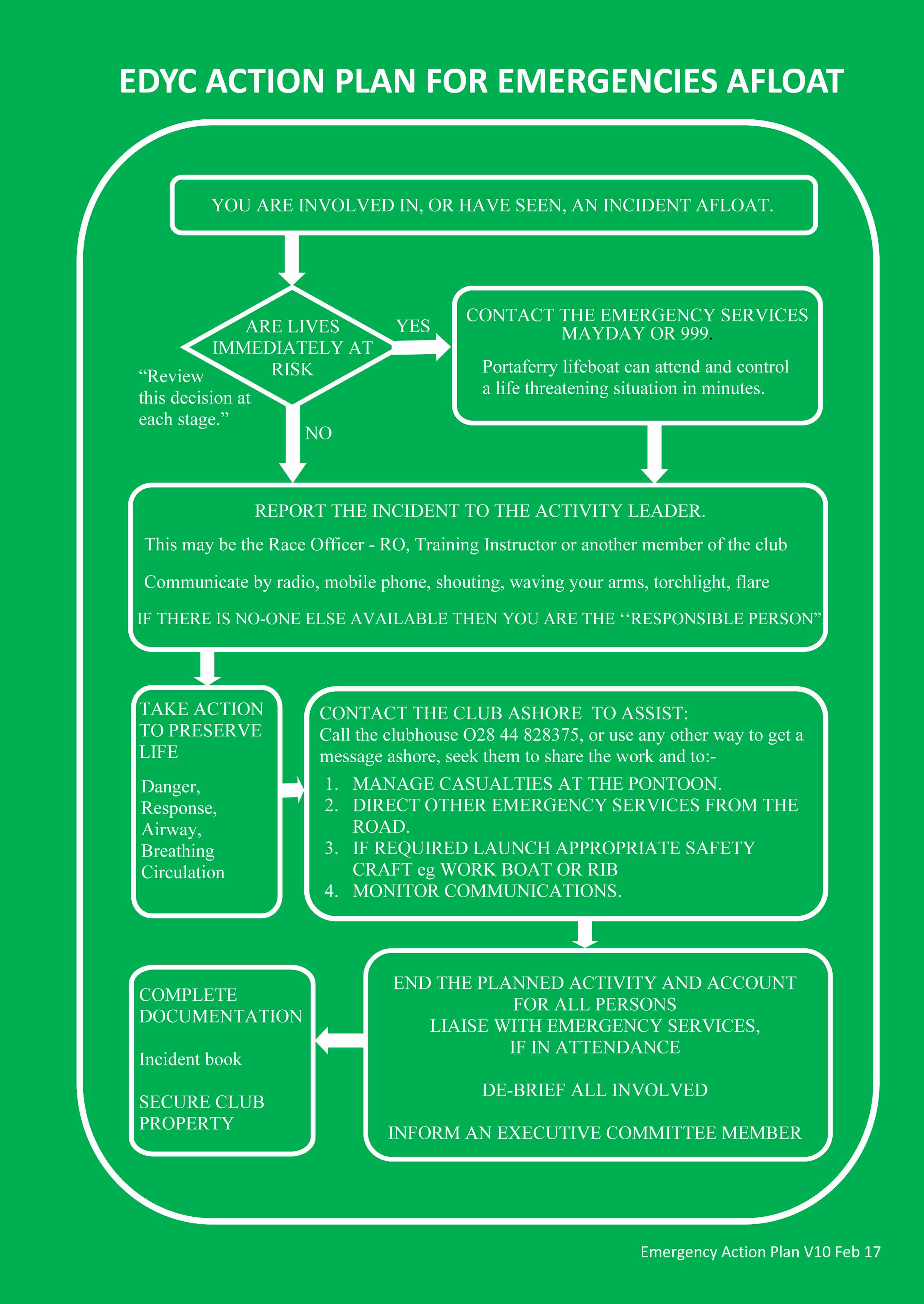 Thus we have a new revised plan, however trust that the simple, logical and obvious steps are understandable and the plan can be followed. If you have any comments by way of improvements, please let the club secretary have them, preferable via email. Alternatively on the practical side – If anyone wishes the sailing committee may assist in discussing/practicing  "Emergencies Afloat" and associated topics. We recommend the RYA Safety Boat course and also recommend a First Aid Course.
The EDYC Action Plan For Emergencies Afloat is available as a PDF download (link below). It will be placed in poster version around the club and will be in the handbook.