The Topper squad were with us for the weekend and were coached in light Easterly and Northerly wind.
Work on cruisers continued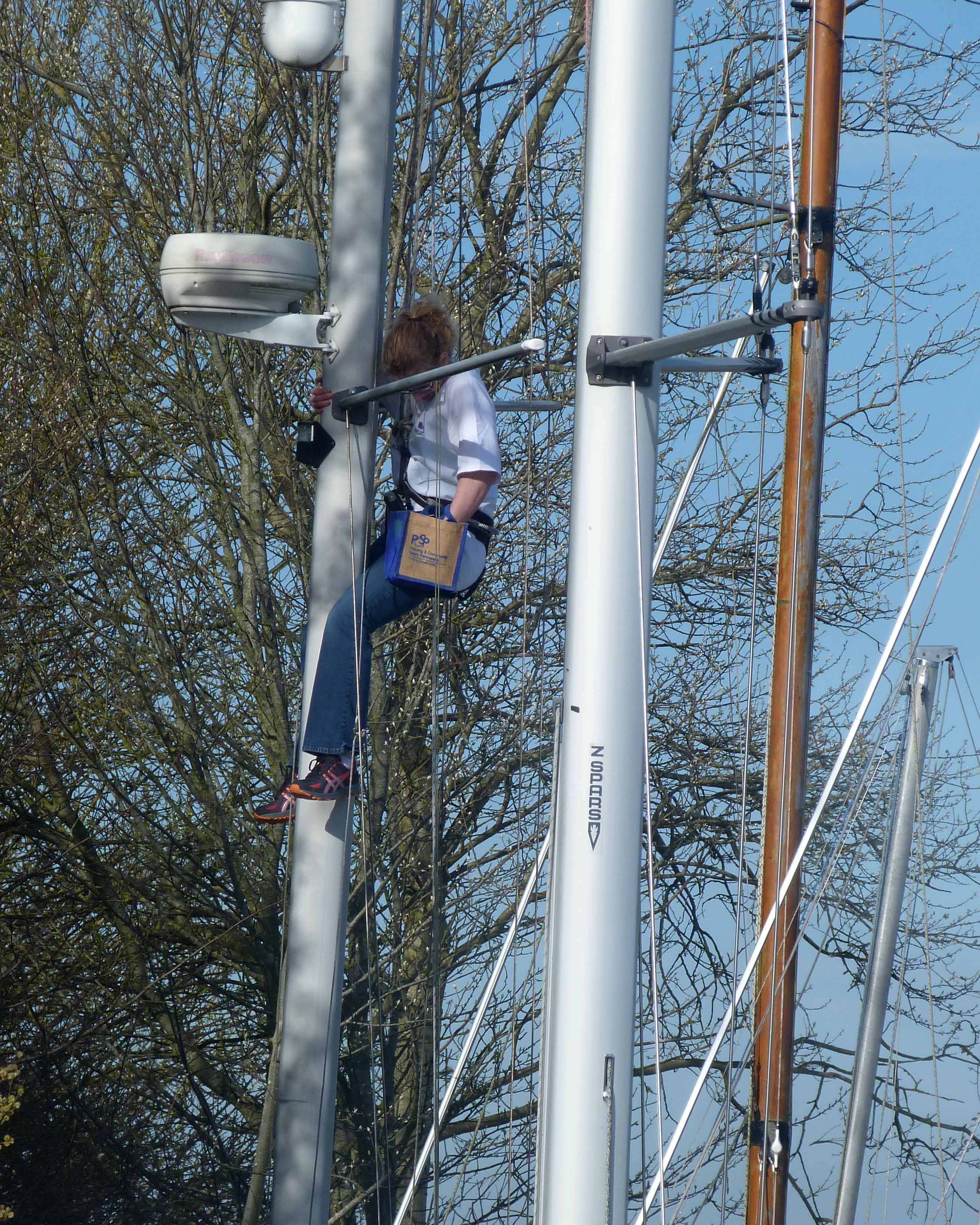 The First Aid course was well attended, with practical yacht related first aid training delivered, eg head injury and hypothermia..
Below is a head injury bandage, also a treatment option for hypothermia and a view of the seven attendees
You may spot Dinghy duck, the casualty with hypothermia  in the foil bag. He was a bit concerned as it looked to him as a bit like an oven bag.
Several more well known dinghy people arrived at the club and some even sailed.
Duck was thinking of trying out as crew on one of the larger boats, Mistral II might be an option. The lone GP is not hard to guess.
Duck's friends from his winter hibernation box had lots of fun with the Topper squad. The overall weekend was very active at the club.
The Drascombe Association AGM was held in Belfast City Hall and was followed by a dinner at Jury's Hotel. Both were attended by a number of our members.
This was the first time the DA AGM has been held off the mainland.