Work and launches continue round the club. On 1st May some five boats launched from the slipway into the incoming tide.
Some think this five is not possible with only one winch cable, however the photo shows it being achieved.
The calm and sunny weather plus the hottest day of the year so far assisted all on this busy day.
Much work was also done on shore, several more boats being in the final stages of pre-launch preparation
.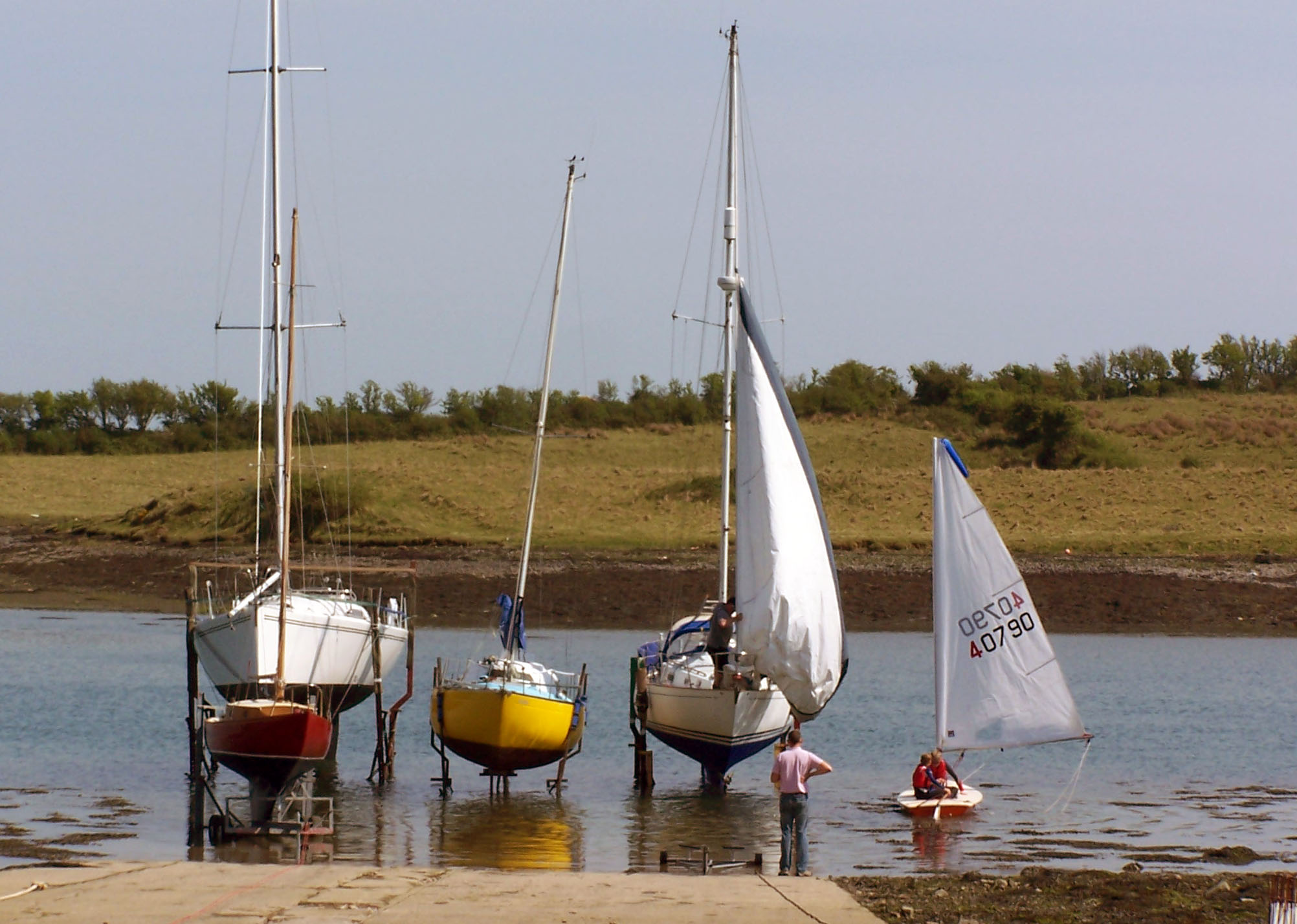 Looking forward to our first race on Wednesday night – we believe all our race marks are on station – let us know if you see one had moved
Thanks