Power Boat Level II and Safety Boat Training EDYC Autumn 2018
The club wants to run both a Formal RYA Level II course and a Formal RYA Safety Boat course (each takes two days)  and now request expressions of interest – to be noted and to form a mailing and sounding out list as arrangements, suitable dates and instructors are suggested.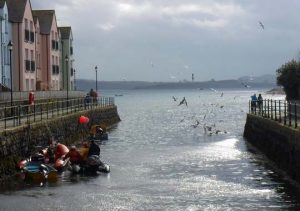 The prime time for this would be Saturdays and Sundays in October (overspill Nov). The rest awaits a response of at least six potential candidates per course. Details of the course content are freely available on the internet, or via a contact as below.
Note to enter the Safety Boat course – An RYA Powerboat Level 2 Powerboat Handling certificate must be held prior to this course and this should be presented on the first morning (or electronically beforehand). A VHF qualification and a First Aid qualification are also strongly recommended. Please read up on the RYA WEB site, if you have general queries.
Should you wish to avail of this training please email secretary@edyc.co.uk, or phone or contact David Maxwell, indicating which course you seek and your availability?