For the second year youth powerboating has been provided pre-season for families at EDYC. This extends the season for club activity and involves families in our facilities use, plus brings hours of instruction into the collective knowledge base.
Several of this year's course already have the RYA level II Certificate, however have gained a further depth of experience and skills from attending, not to mention enjoyment , learning our local lough and making cruise passages.
A group of younger powerboaters have also emerged who have taken this course as their introduction to seamanship and have mastered a range of knowledge and skills.
The course this year does not as yet conclude with a competitive element as this year's RYA Powerboat challenge has failed to gain a sponsor and hence lost its structure of regional final and national championship. Our course thus has had a less narrow competition focus, while wishing to rate its members in a skills test, it even aspires to have a parent and youth competition perhaps later in the season.
It has been great to have the youth involved in this activity and many parents have supported the course with beach and canteen help for which we are very grateful – it has swollen the enjoyment factor by spreading the work and leaving a great taste.
The club now moves on, with Friday 3rd May being the last powerboat course evening and the more core DINGHY DUCK Friday nights starting on Friday 10th May – more details to follow via this site.
DINGHY DUCK being the headline covering an all comers approach to dinghy practice and instruction on a friendly interactive manner utilising the club dinghy fleet and the range of dinghy instructors we have. With the warmer weather and lighter winds we plan this to be a major involvement and learning phase – perhaps outnumbering our dinghy racing fleet.
Club thanks are due to our powerboat instructors without whom the course could not have been conducted. The photo background shows the physical investment the club is making strengthening the resources for our club future and the next generation. These young powerboat drivers are also a future asset !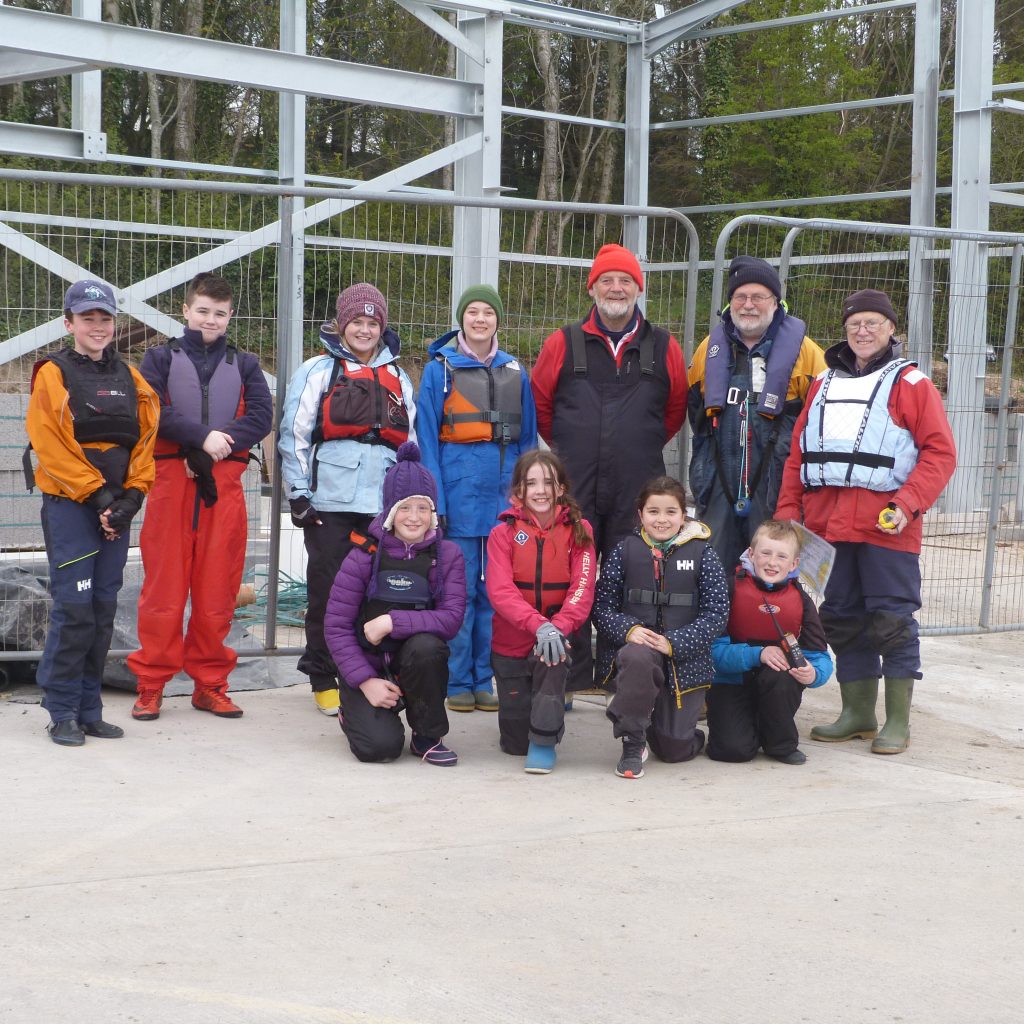 Youth Rib club heat 3 May 2019 EDYC Times
Black Humber RIB
 
Osprey
 
 
Time
 
 
Time
Kate
02:21
 
Emily 
02:49
Abbey
02:37
 
Sam
03:31
Rebecca
04:02
 
Elliott
04:24
Rosie
04:05
 
Shea
04:31
The table above ranks the youth on the course by stopwatch time – a not very comprehensive  criteria as it does not test skills such as navigation, safety etc.