Saturday and Sunday 21 and 22 September 2019 formed one of the final racing weekends for EDYC members with two open competitions making demands on resources
The events were :-
The RYANI Youth Championships, Strangford Lough Yacht Club
The Round the Lough event hosted by EDYC
The RYANI Youth Championships 2019 at Strangford Lough Yacht Club was a very major competition with entry numbers of 147 competitors on one count. It was backed by major organisation and volunteer recruitment and major equipment and boat preparation and attendance.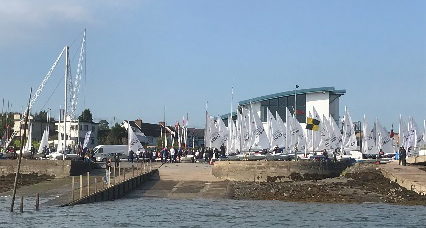 On the RYANI site – the – Event Overview – gives lots of information. Below is one of the laser start lines.
The day 2 final results giving the fullest result list. Look out for sailors from EDYC and from Seaboard. Fleets of Laser Radials, Laser 4.7, Toppers, 420s and 29ers attended. Youth names competing included Kate, Jakub, Sam, Eva and Sarah.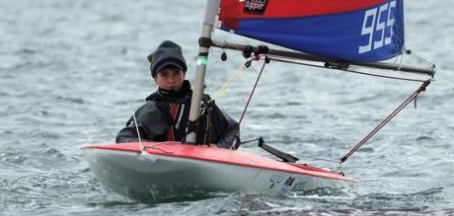 Support volunteers manning the two safety boats who attending from EDYC on both days include Dermot, Hanna, Tom, David, John, Liam and Stephen.
The weekend was characterised by variable wind, both in speed and direction making courses difficult to plan and lay.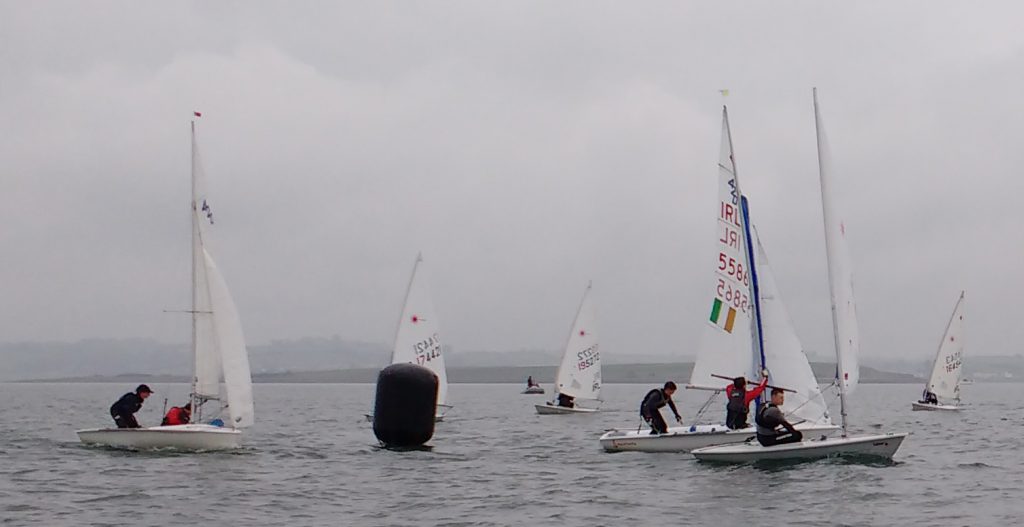 With 20 knot winds gusting to 30 knots predicted on the Saturday, the youth event never saw these strengths and best was about 20 knots and worst was almost flat calm with many changes in direction. Sunday while predicting lighter winds 10 knots gusting 13 knots also suffered from wind shifts plus spells of rain. It was a first event for many and one they wouldn't forget.
A big well done and thankyou to SLYC for hosting the event on the lough.
Thanks to the RYA, the sponsors, all volunteers, safety boats, escort boats, Medic boats, Mother ships , Race officers (inc PRO), clubhouse workers, beach masters, trolley stackers and all who assisted the event to run. Perhaps the mark boats deserve the biggest thanks as their work seemed endless.
Meanwhile back at EDYC in the same variable conditions the home club, with relatively few volunteers, ran the Round the Lough Sunday event and finished off with soup, rolls and bar inside the clubhouse. Thanks go to a similar list of support volunteers. This cruiser event is characterised by its results shown on https://archive.halsail.com/Result/Public/1791/1
The light wind, or no wind having a substantial impact.