RYA Northern Ireland Annual Awards were distributed on Friday 17th January 2020.
The following two EDYC members were mominated for Volunteer of the Year.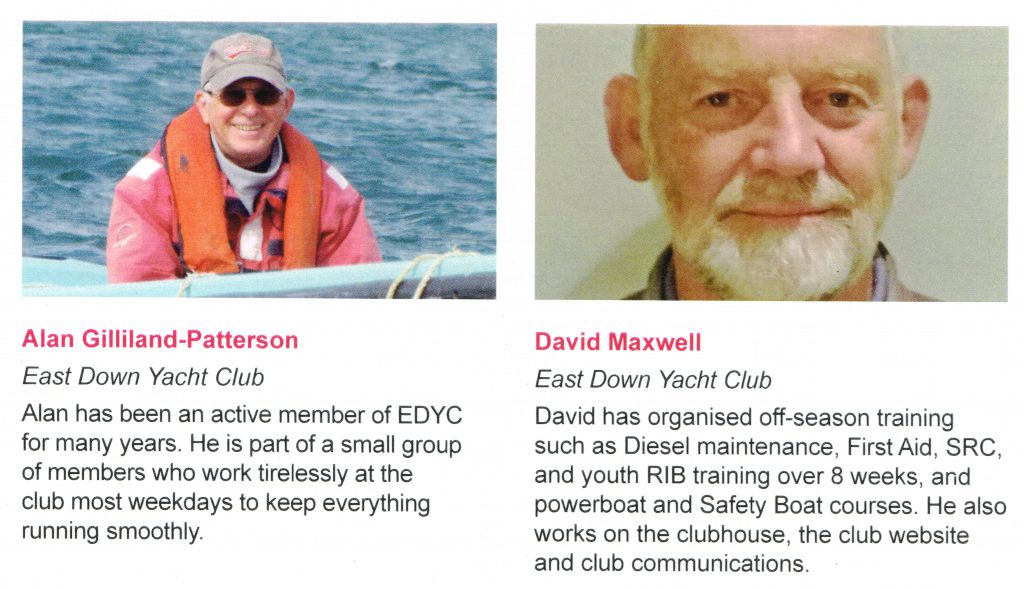 Some eleven nominations were made overall within NI for Volunteer of the Year classification and at an evening reception the nominations received framed certificates from Richard Honeyford, Chief Operating Officer of RYANI.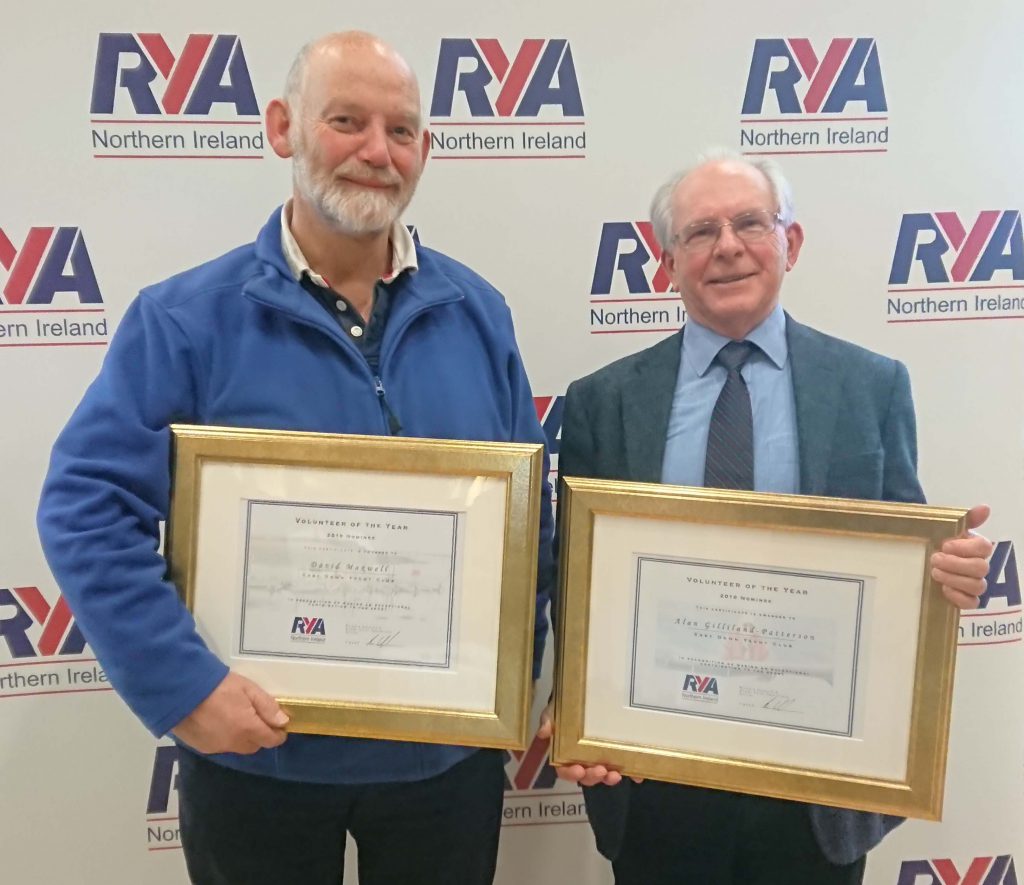 Other classifications were also awarded and a guest keynote speaker – Michael Ferguson (stemming from Ballyholme YC) presented a talk on co-skippering Ari Huusela in the Transat Jacques Vabre race.
The event was sponsored by
Garden Rooms, Northern Ireland,
Carrick Marine,
Whitenoise