The EDYC pontoon bridge has been moved ashore for its winter service, which involves removing and replacing the wooden walkway planking and welding some cracks in the aluminium structure.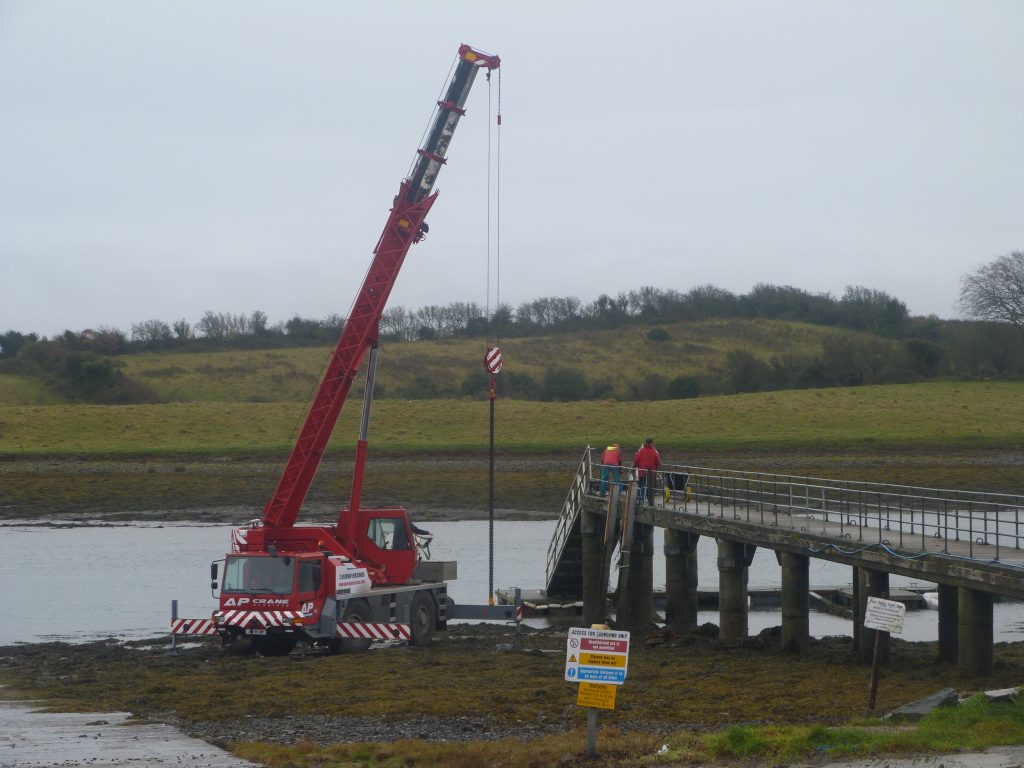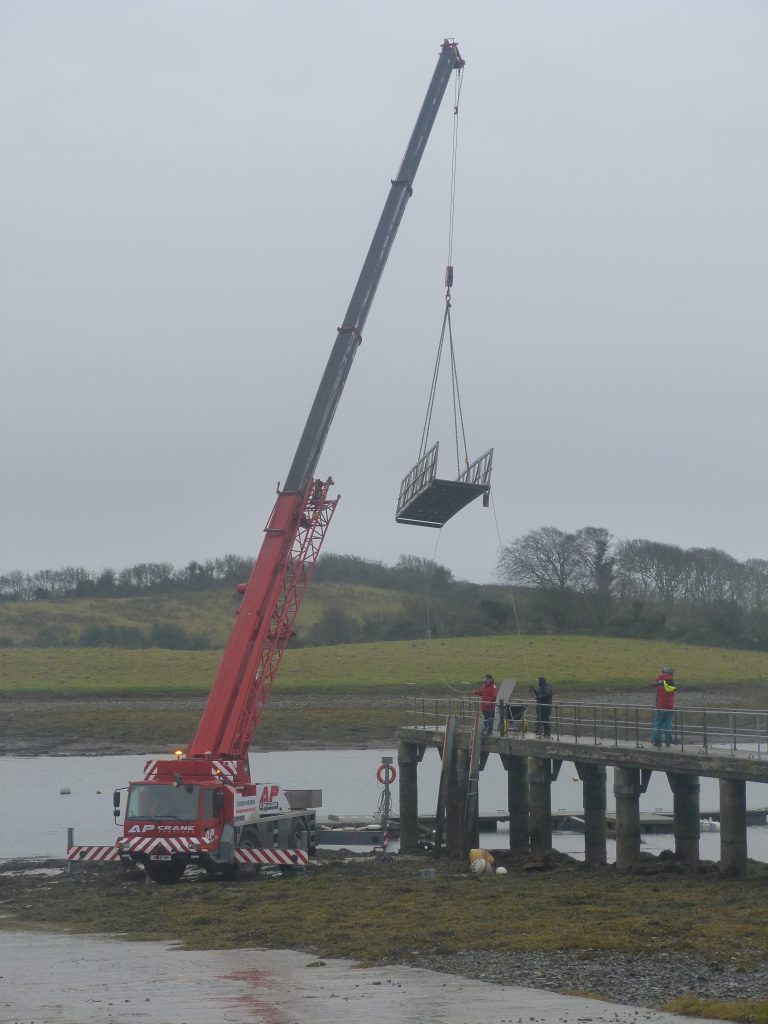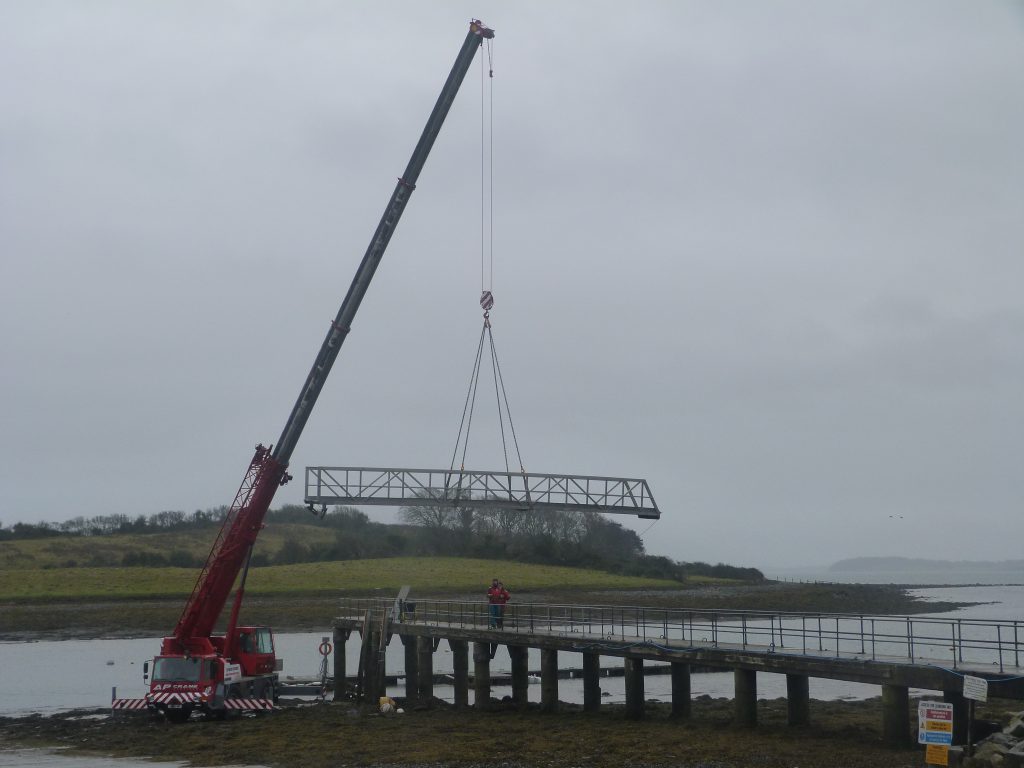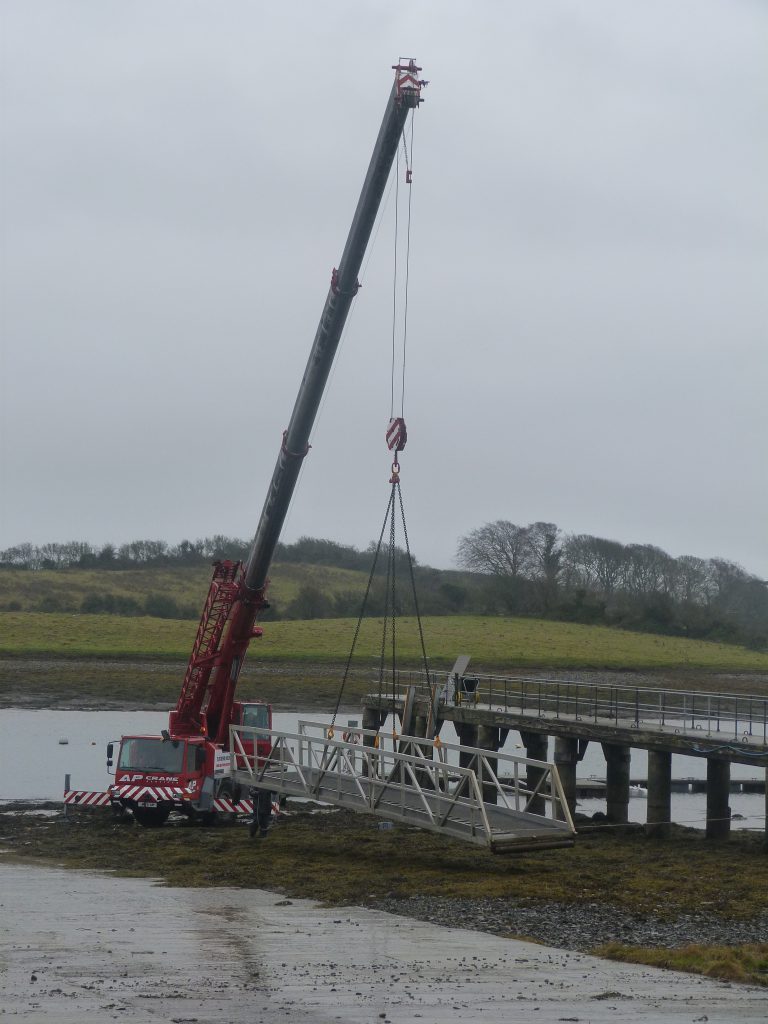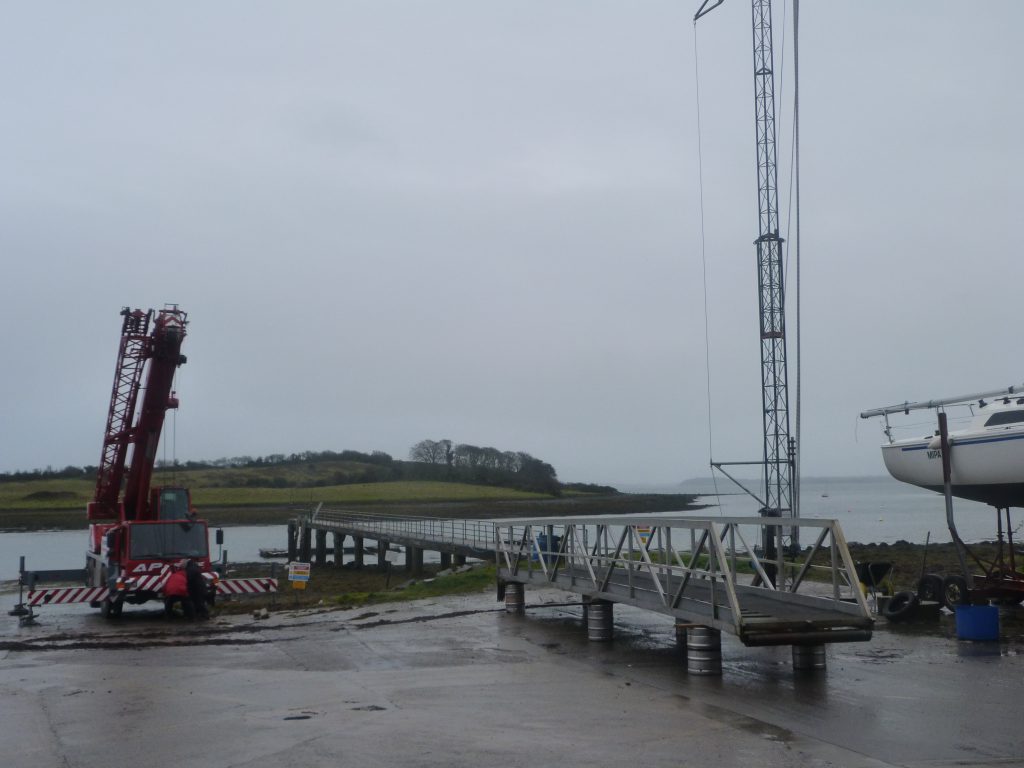 The seaward end of the walkway is now closed with a barrier.
Stay safe.
Work will be on-going for some months to get the best long term solution.