On 10 November 20, Gordon and his wife Rachel were up early and on the EDYC slip just before dawn at 07:00. In a steady SE breeze and a filling tide they headed North inside Taggart and outside Pawle then inside Trasnagh and to Sketrick. Rach was experimenting with a new sail on the open canoe and Gordon was trying to hold a steady downwind course in the sea kayak for her to follow as she zig-zagged on each gybe.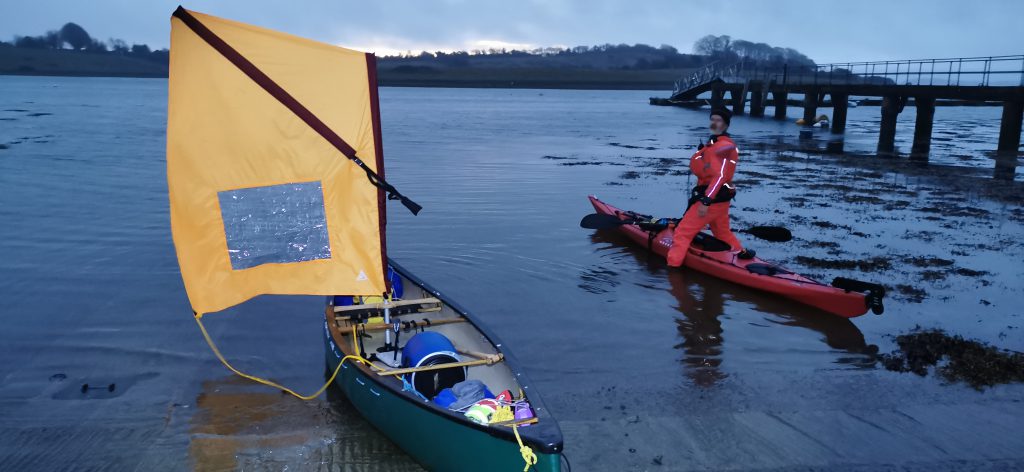 They beached near Daft Eddy's and portaged along the grass and across the road towards the lightship. After a hot pasta brunch on the high tide we set off North again around Sketrick, outside Trasnagh, through Ringhaddy Sound and back inside Taggart to EDYC.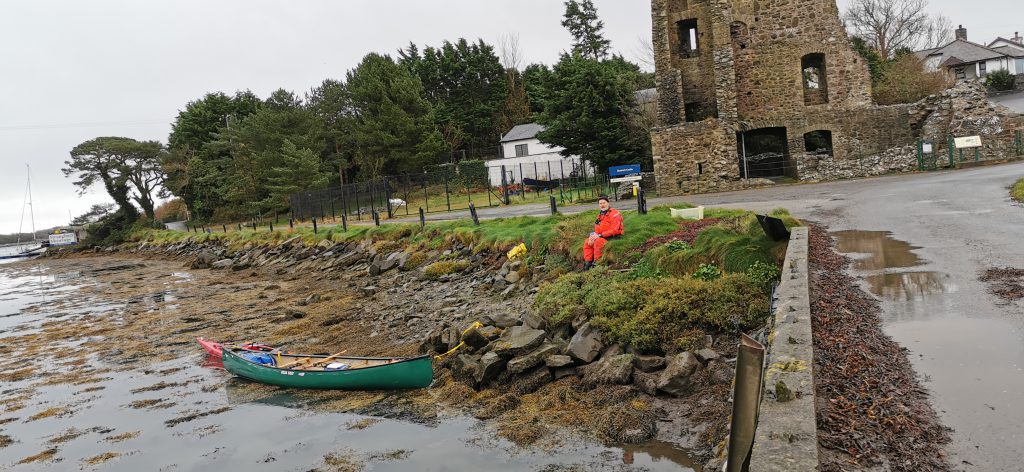 They had planned to do more, but were pretty knackered from the paddle back against the wind. Gordon's suggestion to others is to try to always do the difficult direction first and leave an easier homeward leg.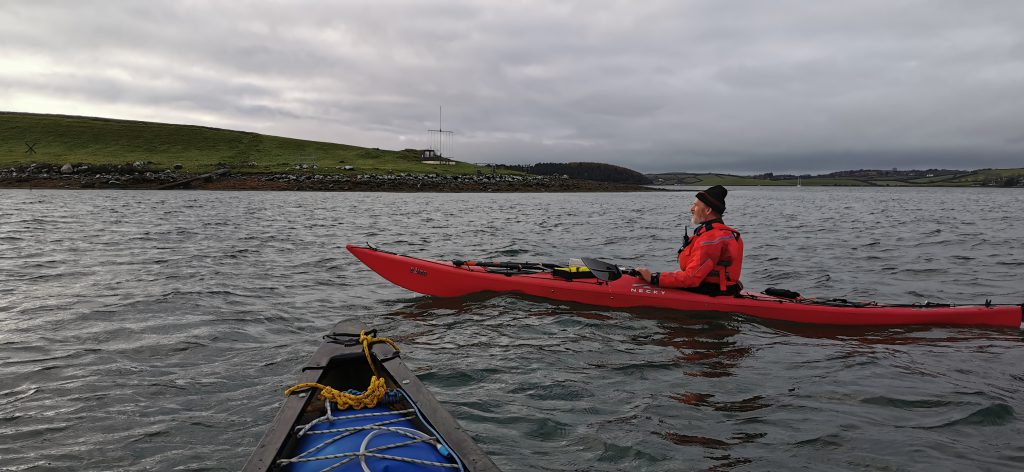 Their journey was 21km, and was great exercise, but their canoe sailing needs more practice. It was a great way to spend a day off from Gordon's new job!
Gordon hopes to do more experimenting in the new year, including on a recently upcycled windsurf rig!
Watch this space.