Well it's finished and the customers love it. I'm talking about the children's new climbing frame in the playpark. With swings a climbing wall, picnic table and fireman's pole it's got everything your child will enjoy!
At last weekend's mid summer BBQ nine children were spotted playing together on it. One shouted out "this is brilliant" so we will take that as a ringing endorsement.
Some photos of the construction and finished article.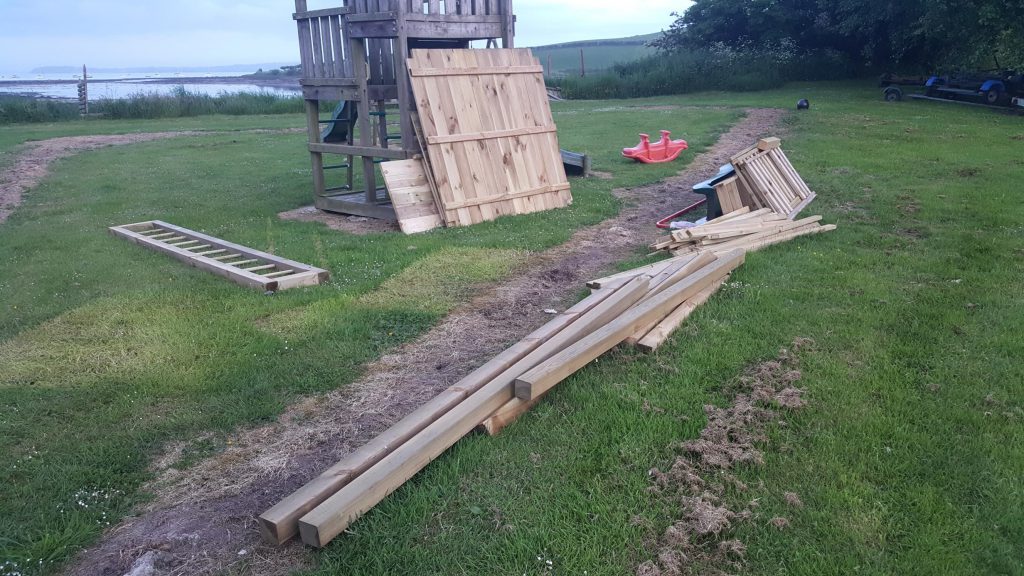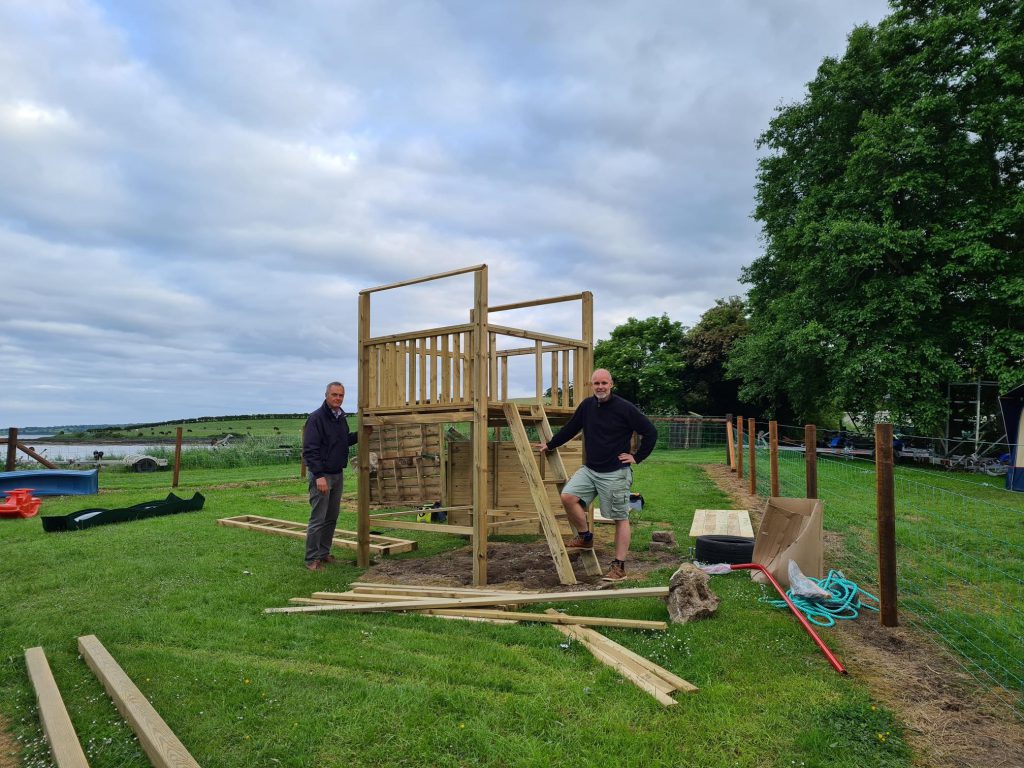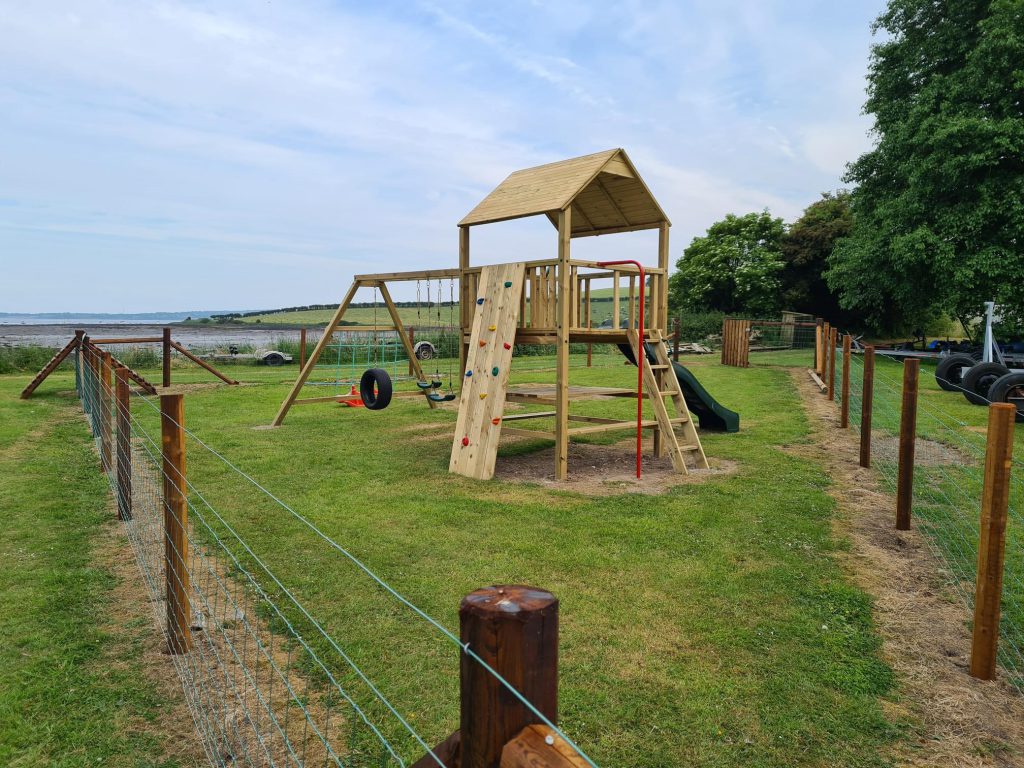 This project has been an example of the EDYC self help and volunteer ethos which we seek to promote and retain within the club.