A total of sixteen boats ranging from Toppers at 3.4m (11 feet) to a cruiser 12.9 m (42 feet) took part in the 2021 EDYC Pursuit Race.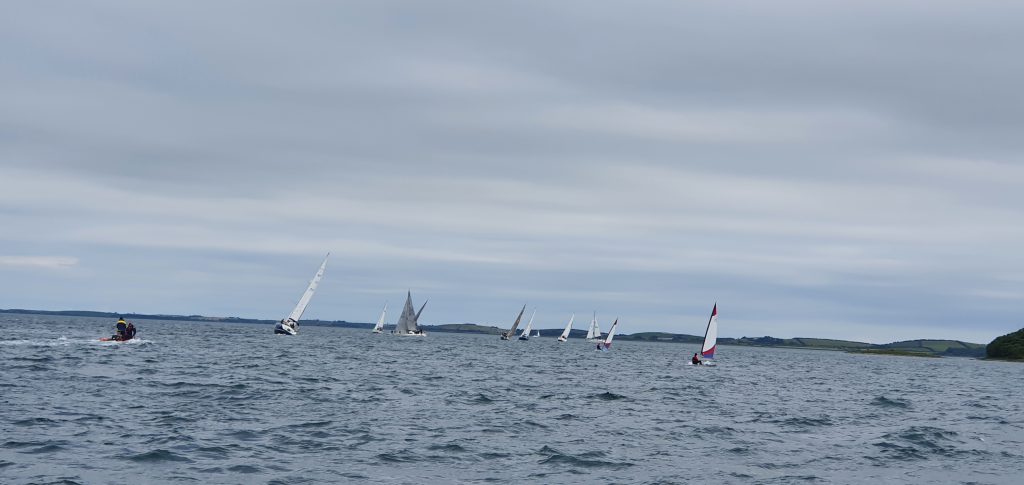 Former Commodore, Gordon Reid, successfully defended his title from 2019. With the same crew in a newer Mark IV Wayfarer, named Mistral 2, there was very little separating first and second place at the finish. Gordon Jess in Hart Beat another Mark IV Wayfarer pushed the eventual winners very close.
The most popular type of boat entered was the Hunter Impala 28 Offshore One Design with four boats which had an interesting start. Three Toppers made it to the start area and the three female sailors impressed with their approach to the conditions.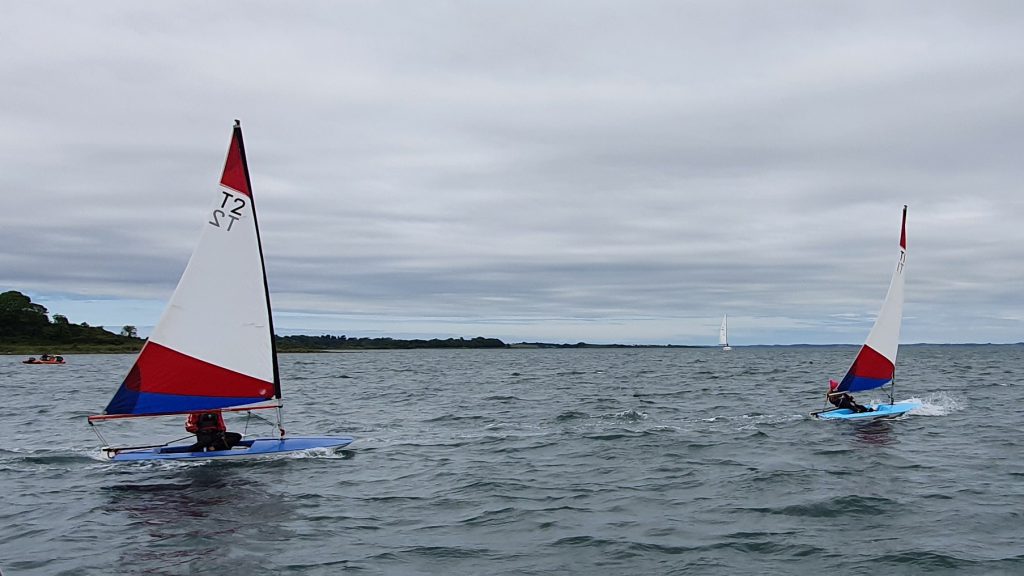 Conditions: wind direction was from 005° to 035° at approximately 10 to 12 knots. A northerly wind meant more chop than perhaps our dinghy sailors are used to. The race was around a port-hand windward leeward course with the windward mark just south of Selk Rock at the North of Holm Bay. The course axis was 010° and the second leg approximately 0.7 nautical miles. Sailors were required to pass through the start line at the end of each lap.