East Down YC  Family Cruising Week  Sat 17 July to Sat 23 July
The detail below of the activities in the EDYC Family Cruising Week has been released in whatsapp. It is being highlighted on our WEB page for anyone not hearing or seeing this information as yet.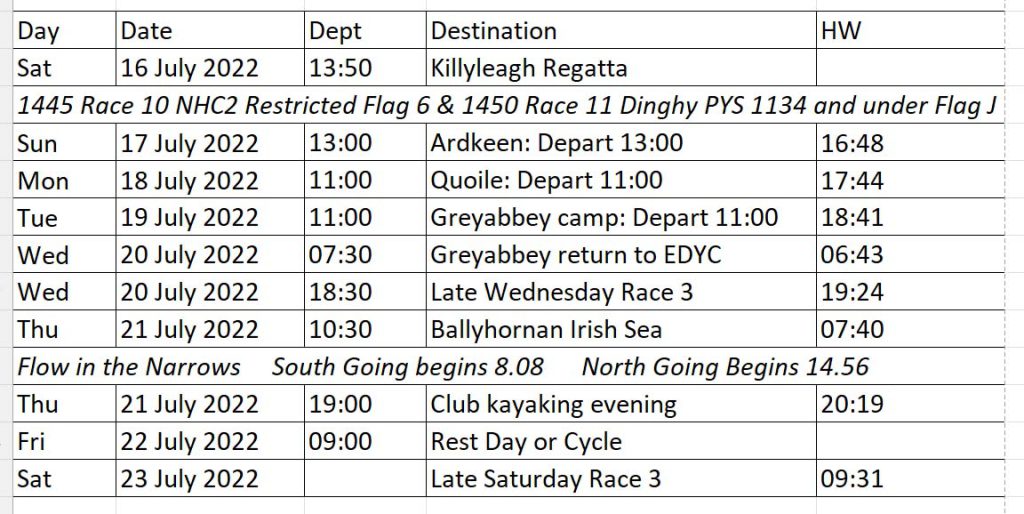 Previous Family Cruising weeks have been written up on this web site and elsewhere – photos are of course historical – hopefully new ones to come this year.
Boats should have reefing sails.                          
Responsibility of the Helm whether to participate or not.
Further information from John Miller. John Miller is contactable through the club normal channels. Should you wish to have more info – discuss with Drascombe and Wayfarer sailors.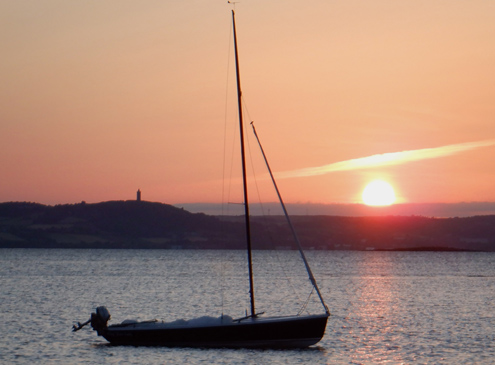 A major write up of a previous year 2021 is in this link