Leisure 17 Assoc. and small boats, social & training evening on Wed 11th Jan in the club house.
Good to see everybody at the L17 and small boats, social and training session last night (Wed 11 th Jan) at the club.
Even with the cold, dark, wet and blustery conditions we had 18 folks in attendance, enjoying 'catch ups' , banter and learning, along with hearty warming curry, rice and sweet treats.
There was representation of L17, L20 and Hunter Europa boats.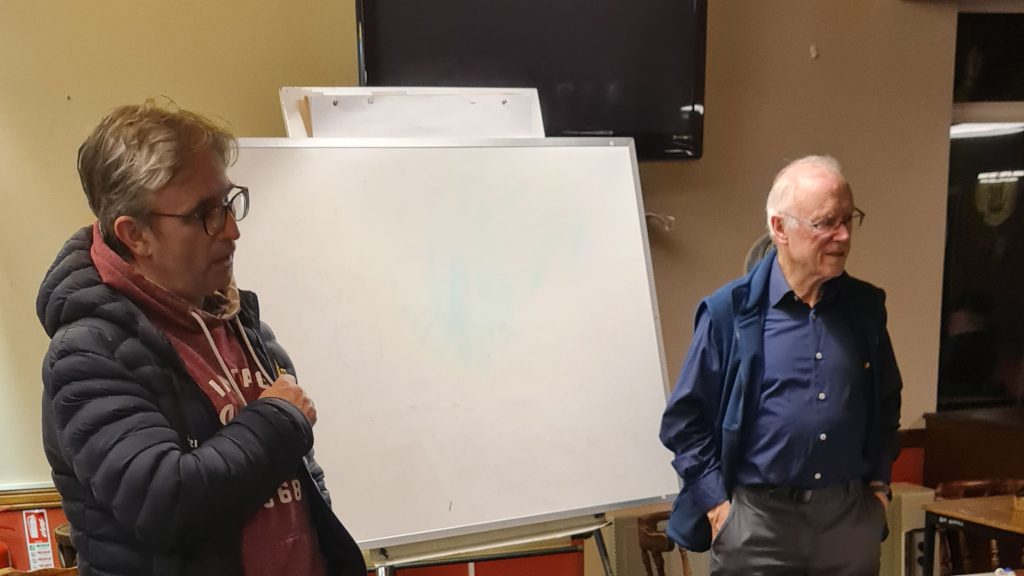 Thank you to Roy and David for imparting some of their wealth of knowledge and experience. Topics covered included, principles of setting a course by the race officer, start lines, flags and communications, timings, race results, class racing, single design class racing, handicaps and much more.
Thanks to Liam and JP from Exec and Sailing Committees for their attendance and contributions, this was welcomed and appreciated.
If demand is such, we could do another session prior to launching season to cover rigging and any other topics which may arise as we prepare for a great 2023 season of club racing and cruising.
Further details of the L17 trolley refurbishment will be provided in the near future.
If you are intending to join in the pub quiz to raise funds for Portaferry RNLI, at Smugglers Table, Killyleagh on Saturday 28th January, book your table/team quickly as availability is fast disappearing (see previous post or club website). It would be great to see a strong EDYC presence.